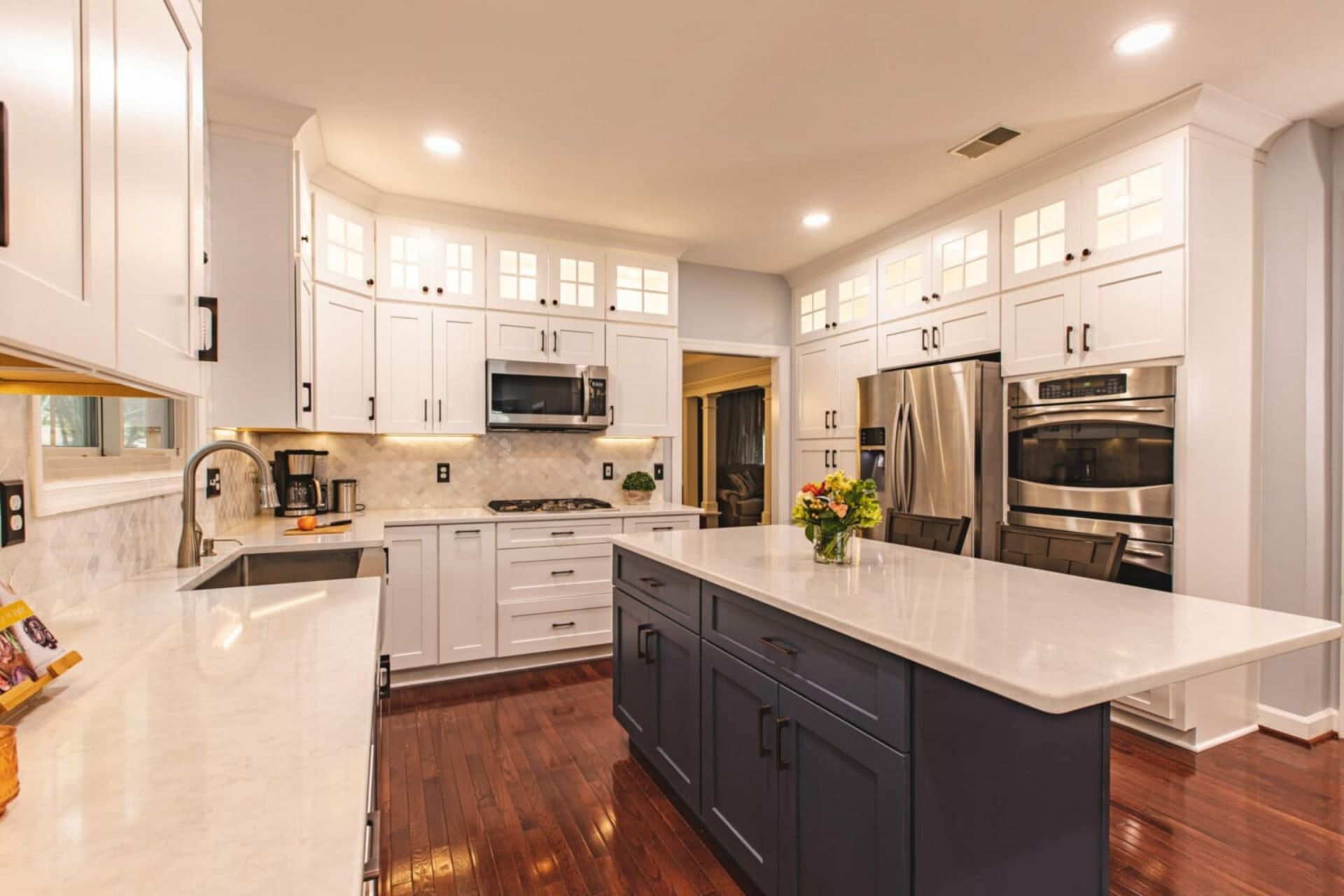 What is the Cost of Kitchen Remodeling in Centreville? Experts Reveal!
Most homeowners dream of a remarkable kitchen remodel. But knowing what it will cost will help them set a reasonable expectation and stay on budget. The average cost of kitchen remodeling in Centreville is $22,310. While a minor kitchen remodel can cost as little as $5,000, an incredible upscale kitchen remodel can cost as much as $50,000 or more. 
Further, much of this kitchen remodel cost depends on the scale of the project along with your own requirements and preferences. A smaller project between $10,000 to $15,000 may include refacing cabinets, painting walls, upgrading the sink, and installing a tile backsplash. 
In contrast, a $30,000+ remodeling project in Centreville may consist of adding hardwood floors, custom cabinets, granite countertops, and high-end appliances. 
The Cost of Kitchen Remodels by Their Scale
When it comes to the cost of kitchen remodeling in Centreville, the most crucial factor is the remodel scale. Kitchen remodeling projects in Centreville usually cost $75 to $250 per square foot.
Now let's look at the details of kitchen remodels by their scale.
Minor Kitchen Remodel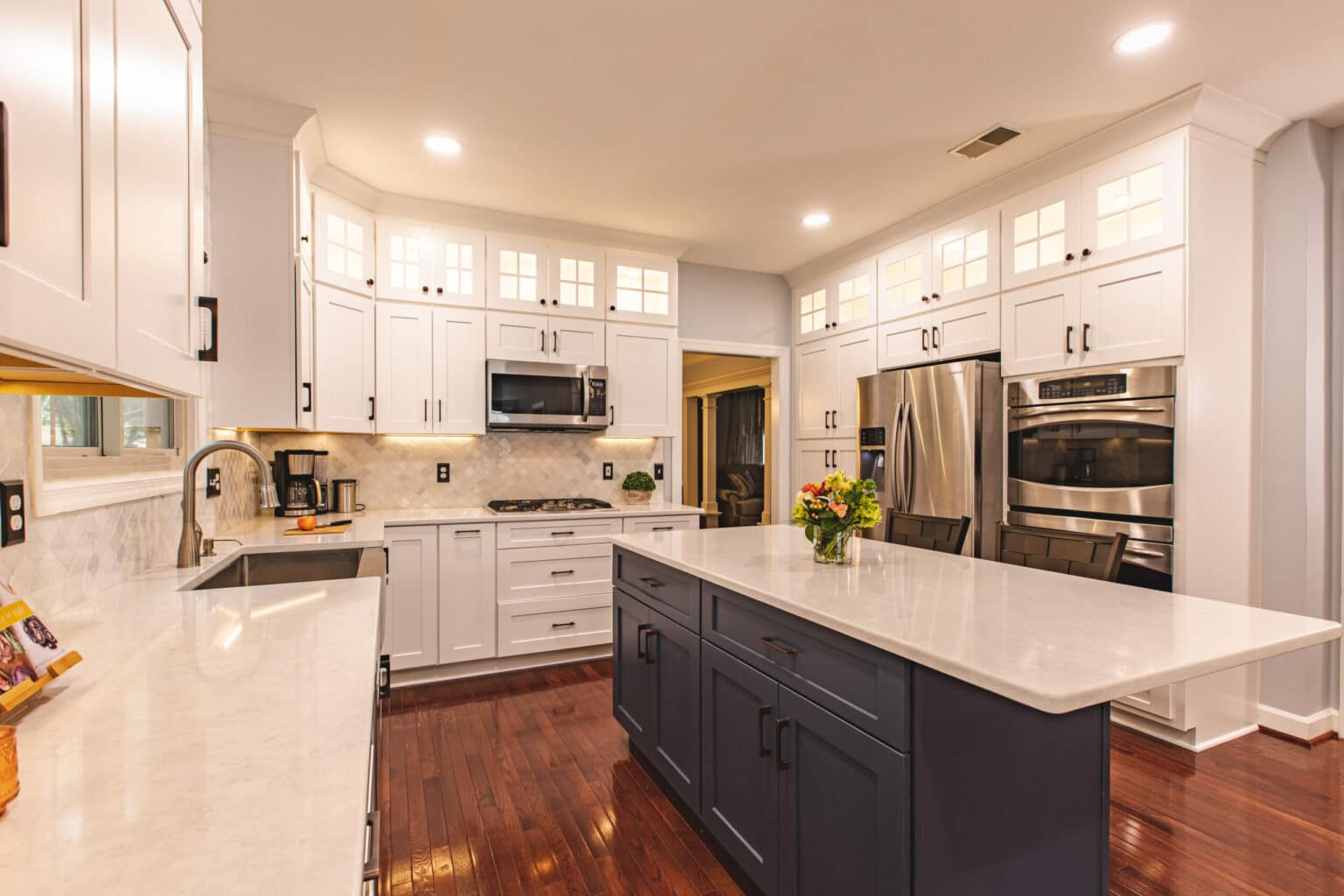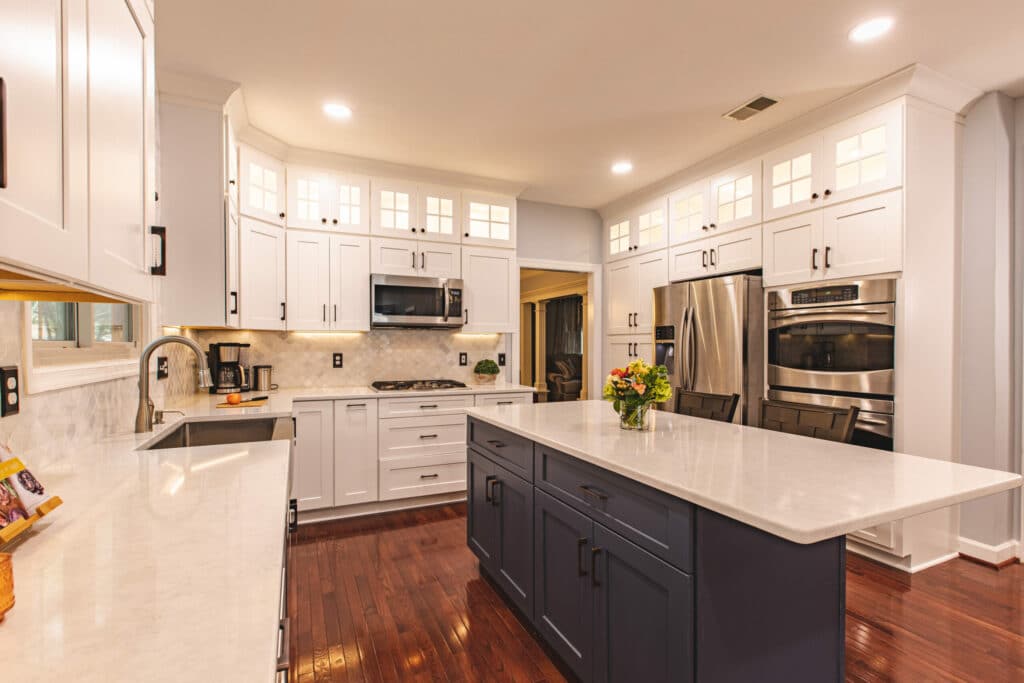 A minor kitchen remodel in Centreville  or a small kitchen remodel costs around $10,000 to $15,000. It involves altering the dated elements of your kitchen without any significant demolition. Similarly, you can expect to pay in this range if you're remodeling your kitchen on a budget.
For instance, you can simply replace the backsplash, paint the walls and upgrade the sink. Furthermore, if you prefer, you can get a few new appliances. 
If you want to save more, you can go for a DIY approach when painting your walls. This will save you around $200 to $900. You can also buy economical countertops like ceramic tile and butcher block. They will cost you about $35 to $150 per square foot.
Mid-scale Kitchen Remodel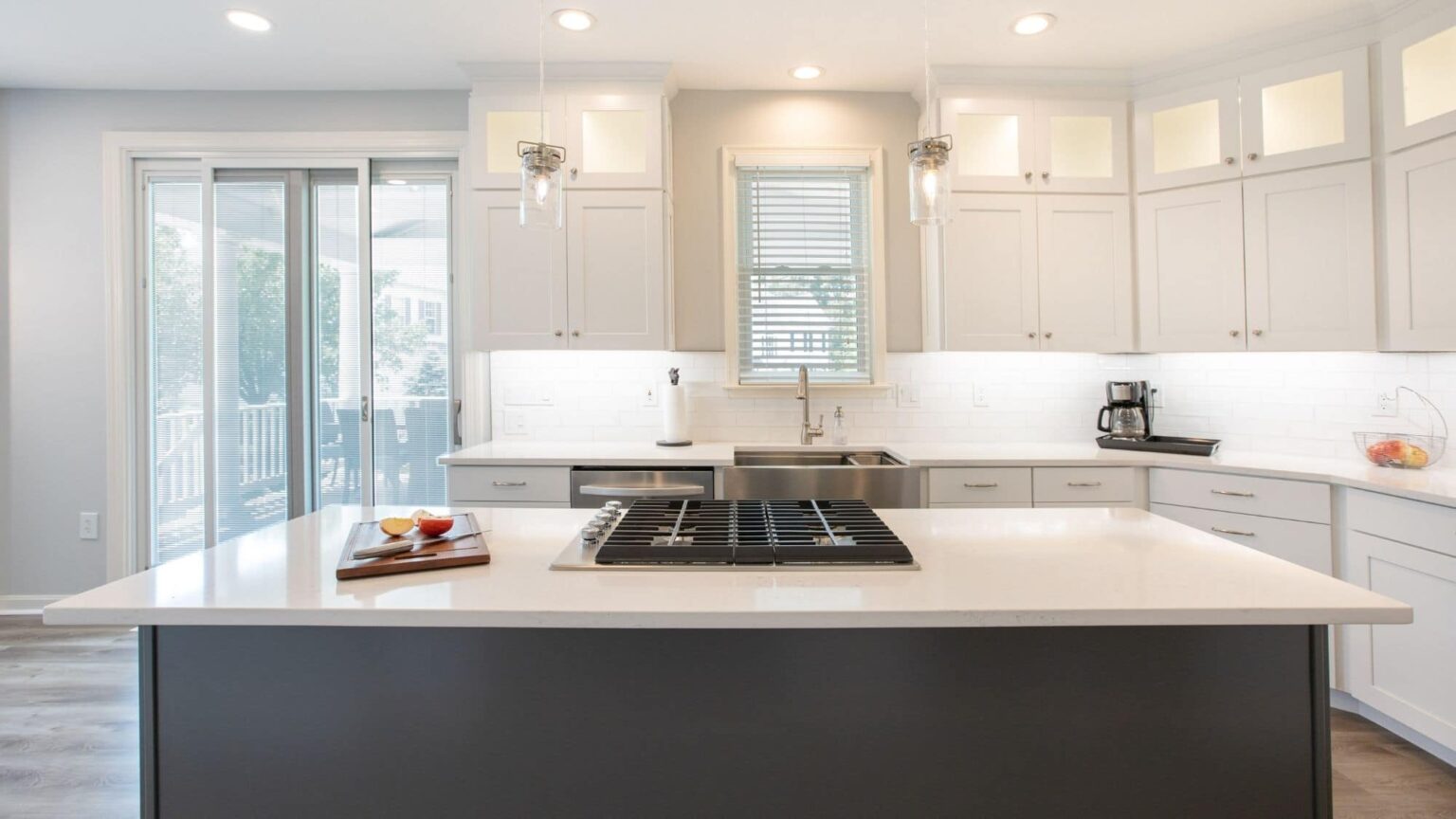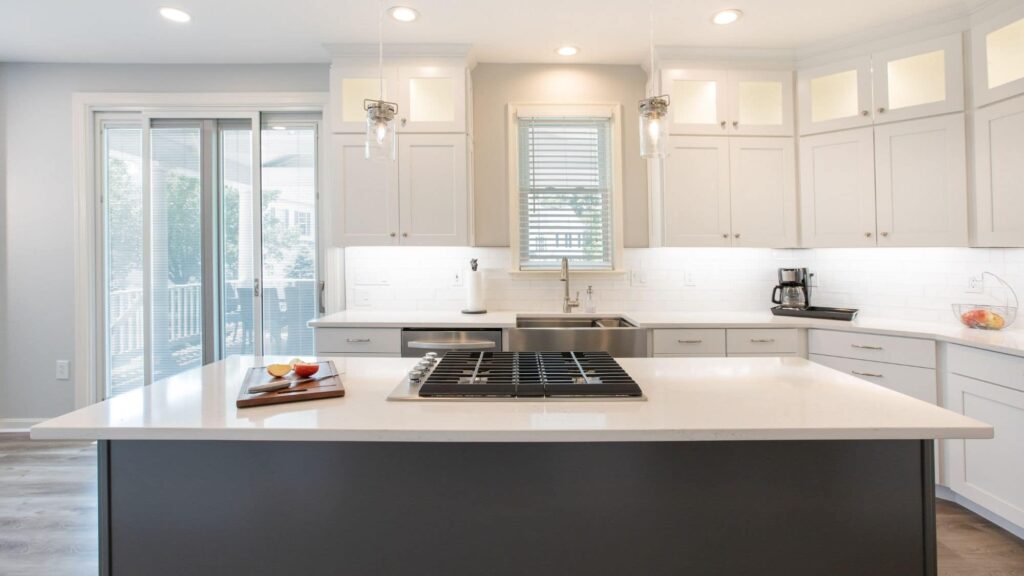 A mid-scale kitchen remodel is a great option for homeowners in Centreville who can afford a more substantial budget. Further, it costs around $15,000 to $30,000. 
However, you need to preserve your kitchen's original layout to save on plumbing and electrical costs. Moreover, rather than buying new cabinets, you can reface your existing ones for around $4,000 to $9,500.
If your budget allows, you can invest in high-quality kitchen countertop materials like granite and quartz. They will cost you around $2,000 to $4,500, including installation charges. You can also go for a kitchen island, which will cost you about $800 to $20,000. 
Upscale Kitchen Remodel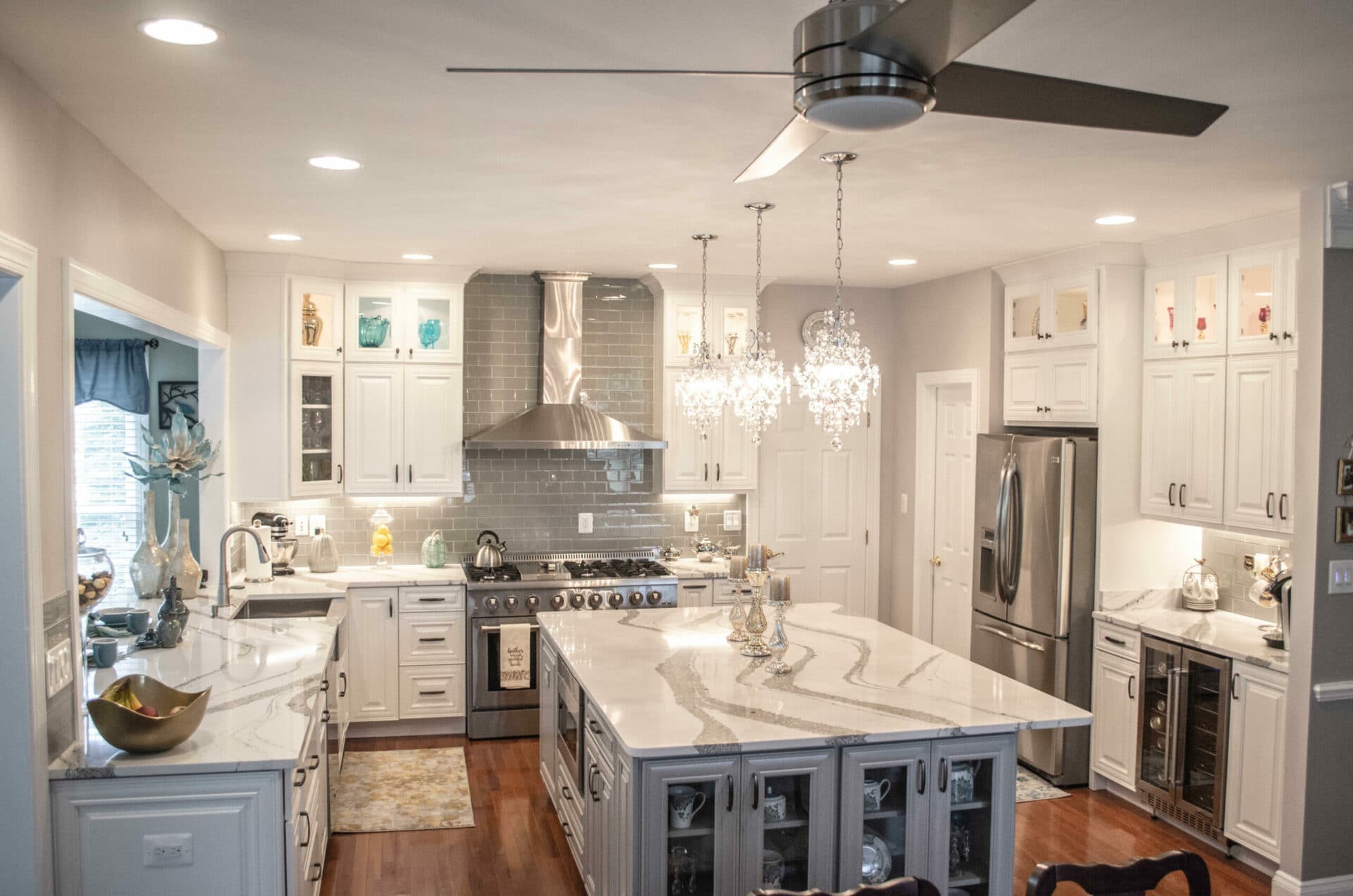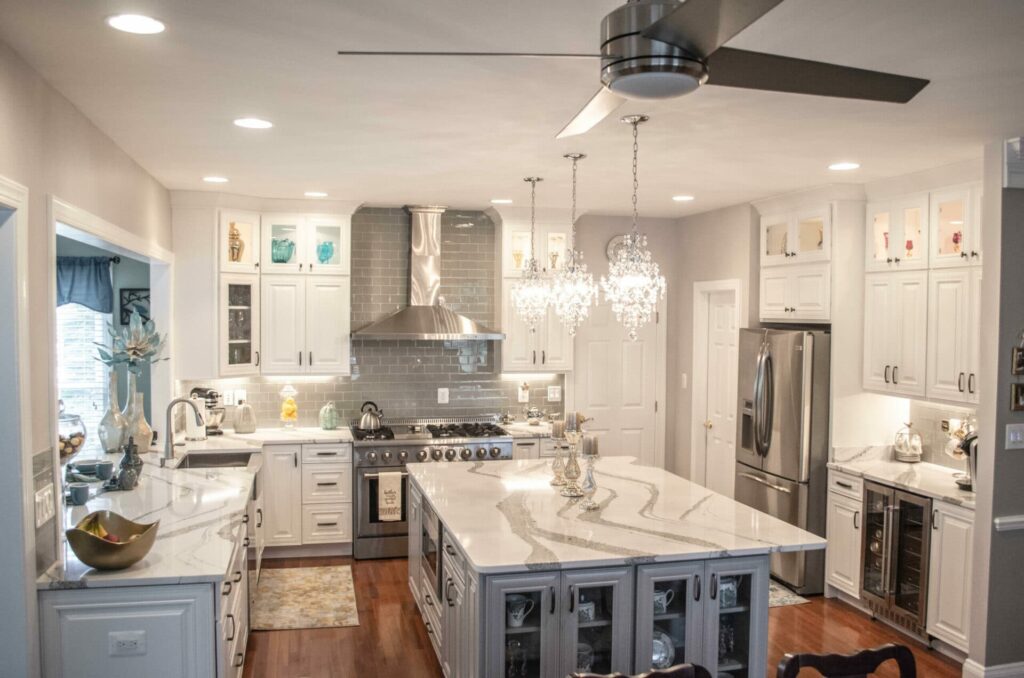 An upscale kitchen remodel in Centreville can give higher-end houses a significant advantage over their competitors. Upscale remodeling includes structural changes like reconfiguring layouts, moving walls, and adjusting plumbing and electrical lines.
Superior designs seamlessly combine luxury elements with more affordable ones. You can save money on faucets, hardware, and lighting fixtures and splurge on high-quality cabinets, countertops, and flooring. 
You can also modernize your home's floor plan by opening the kitchen to the dining area or living room. Further, the cost of removing a non-load-bearing wall is relatively affordable, at as little as $700. 
In a survey conducted by the National Association of Homebuilders, it was found that 83% of buyers love the walk-in pantry. On average, a walk-in pantry can cost you around $1000 to $6,500. 
How to Plan Your Budget
When considering the cost of kitchen remodeling in Centreville, remember that every remodel budget is unique to one's home and financial status. A helpful tip for budgeting your total cost of kitchen remodeling is following the "one-third rule." 
One-third of the budget goes towards cabinetry or refurbing the old cabinets. 

Another third will go towards finishing touches like updating countertops, backsplashes, flooring, sinks, and faucets.

Installation and labor expenses are the final third of your total kitchen remodeling budget.
In case your kitchen remodeling project in Centreville needs new plumbing and electrical rewiring, it will also add up to the final kitchen remodel cost. Please make sure to keep aside 15% to 20% of your total budget for emergencies.