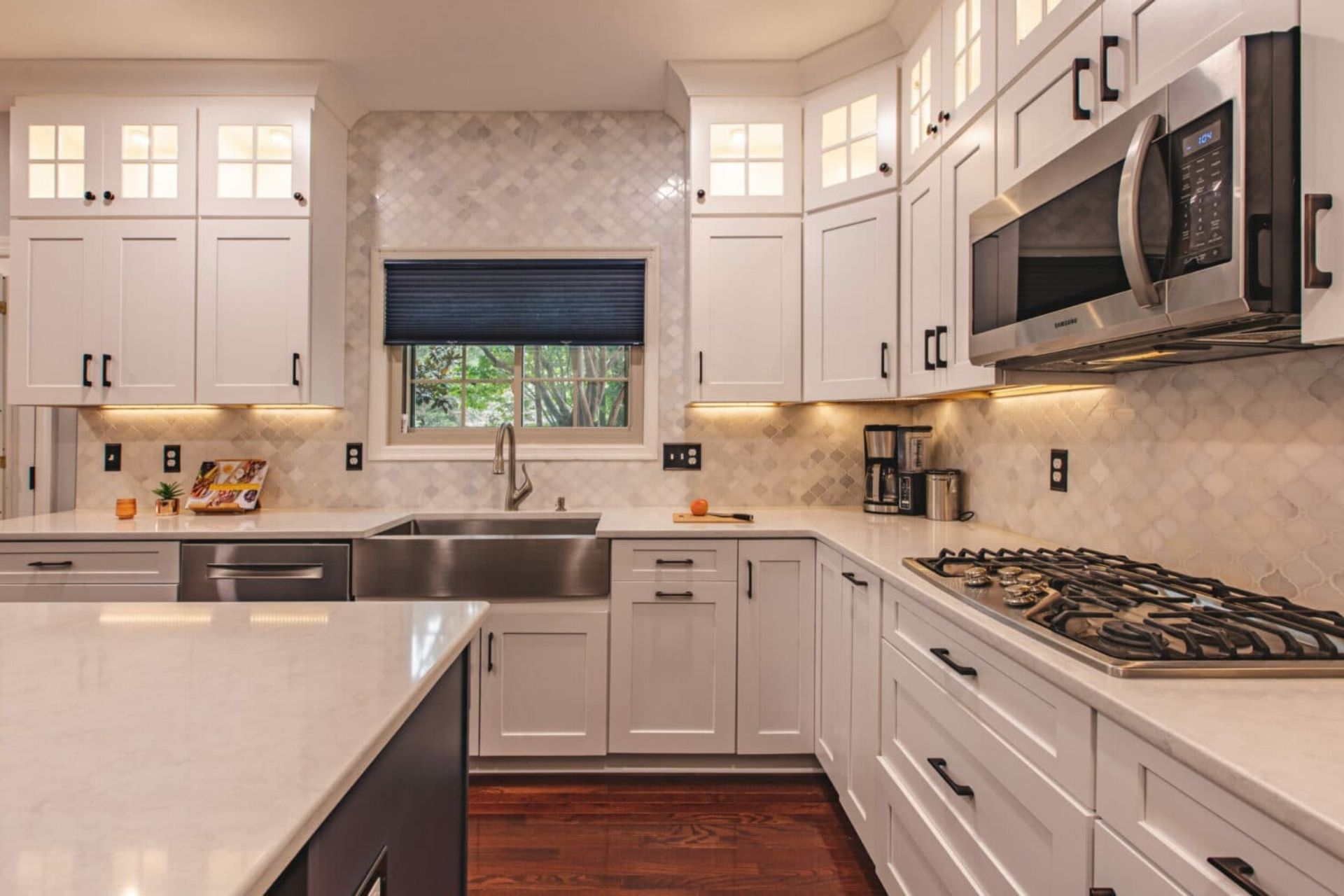 Kitchen Remodel Cost Guide
Your kitchen is one of the most used places in the house. It also has the maximum number of utilities placed in a limited space. Your kitchen could be big or small, depending on your home's size. In the end, that's what will decide the kitchen remodel cost too.
The kitchen is the heart of the house, and it is a significant investment to remodel your kitchen. Besides making your kitchen a welcoming space for the guests, a comfort zone to cook delicious meals, and having a family gathering.
The property's resale value also primarily depends on the kitchen. Hence, it isn't a bad idea to give this space a little makeover!
The final kitchen remodel cost depends on your affordability, and the kitchen's size since factors such as manual labor, materials, and designs need to be kept in mind while remodeling a kitchen. Therefore, we have broken down the renovation costs of a kitchen concerning different upgrades for your convenience.
Average Kitchen Remodel Cost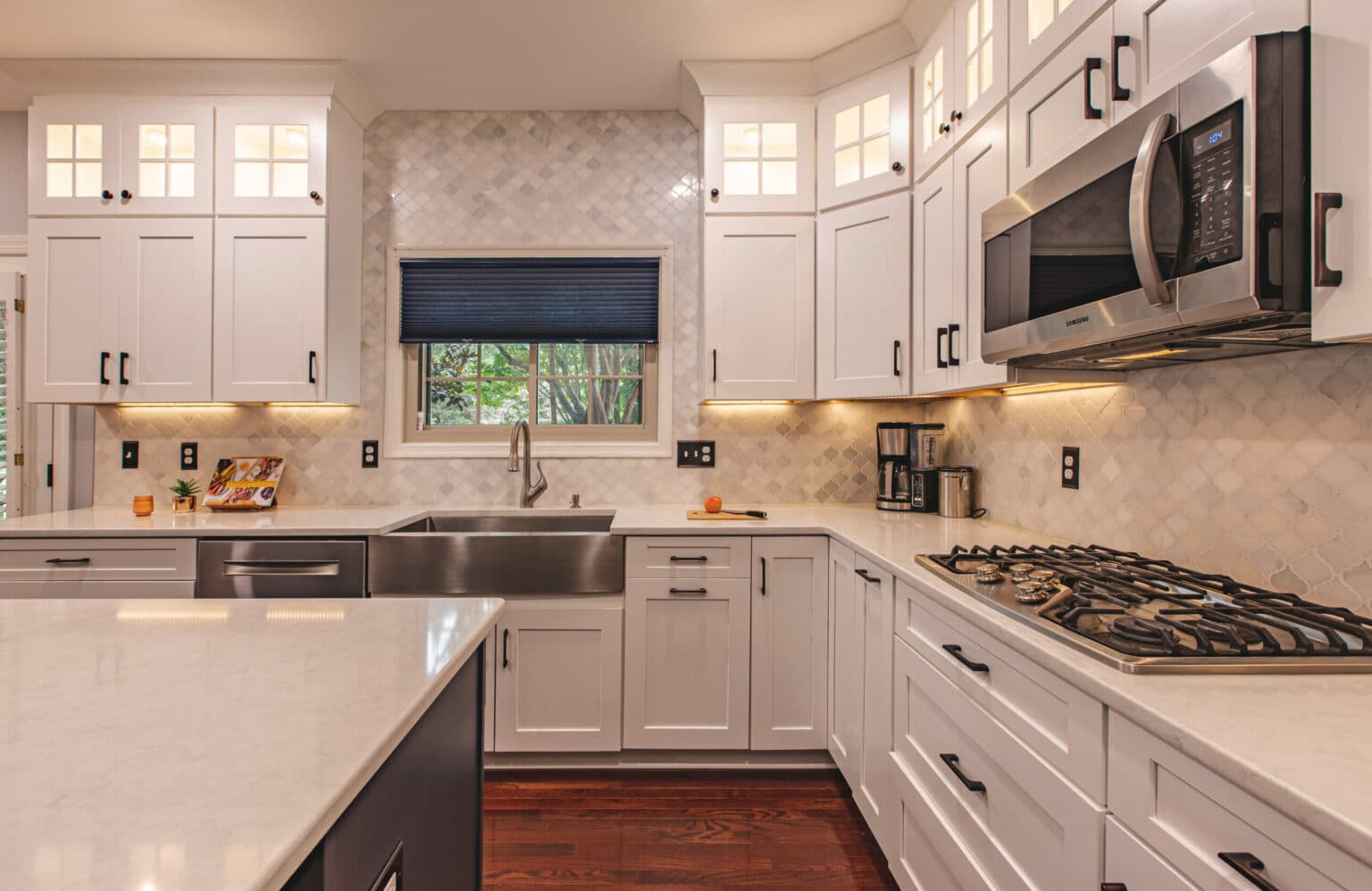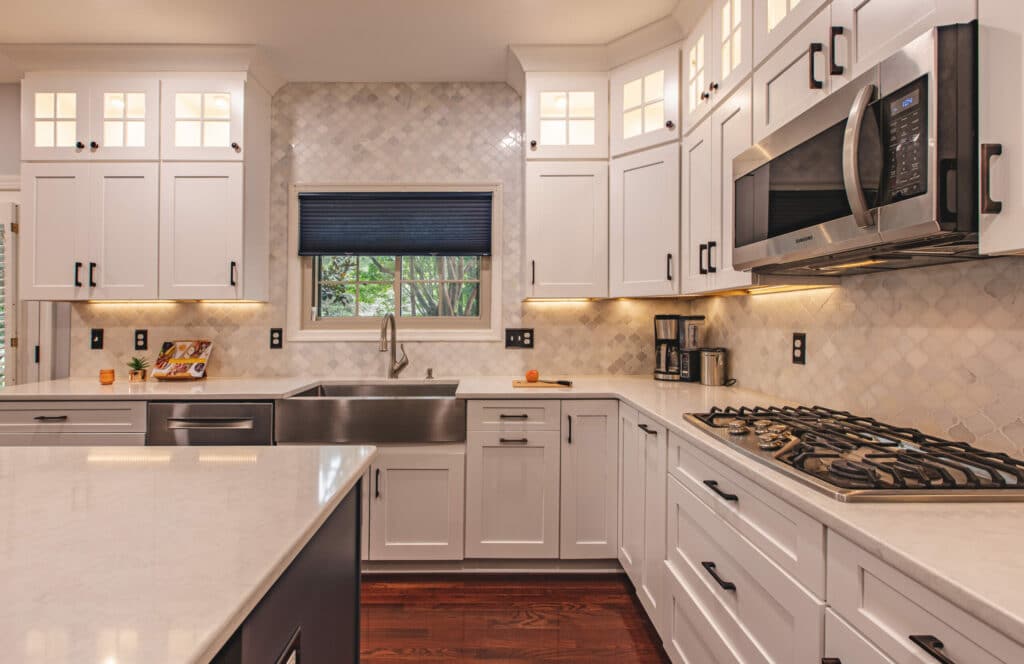 1.
Minor Remodel
Minor kitchen remodels aim to preserve the kitchen's existing design and layout while giving it a refreshing look. The minor changes are generally quite pocket-friendly and include wall painting, new flooring, and new appliances. The customer typically does not go for luxurious materials, but just a bit of touch-up here and there.
Minor kitchen remodel costs generally include cabinet refacing or new entry-level kitchen cabinets, updated appliances, new flooring, fresh wall painting, new kitchen countertops, and a sink. All this could have an average total cost of $24,000.
2.
Major Remodel
Major remodels involve a more significant haul than minor remodels. Along with the changes done in minor remodeling, there are additions to it and may cost a bit more than minor changes. You can replace key fixtures such as lighting, flooring, and appliances with better versions. Additionally, you can also add some items, such as a custom cabinet and a new sink with matching faucets for a grander look.
A major kitchen remodel cost estimate includes versatile semi-custom cabinetry, new countertops with sink and faucet, new appliances, custom lighting, new flooring, and original wall painting. This could go up to an average total cost of $39,000.
3.
Upscale Remodel
An upscale remodel is much more elegant than the minor and major remodels. It involves a lot of new and luxurious additions to the kitchen. There are ultra-modern and high-end countertops, appliances, built-in water filters, and make the kitchen look unique.
Upscale kitchen remodel costs generally include customary cabinets with built-in shelves and accessories, stone countertops and ceramic or tile backsplash, technologically advanced newer appliances, and a water filtration system under-mount sink, under-cabinet lights, upscale flooring, and newly painted walls. This could have an average total cost of $60,000 or more.
Where To Save & Spend 
It's important to decide where to spend and where to save. This is where kitchen appliances come in. Be practical and search for energy-efficient appliances with warranties—you'll probably need your appliances more than other kitchen features. 
However, make sure to strike a balance between what you spend on appliances and also what you spend on cabinets. You can lock yourself into a floor plan if you select appliances first before contemplating cabinets/hardware, countertops, or other products, and you'll end up with insufficient funds to spend on other design elements.
However, be cautious while choosing the right kitchen appliances. A refrigerator, for example, will need to be replaced in 15 years or less, but a stove can last much longer.
Kitchen Remodel Components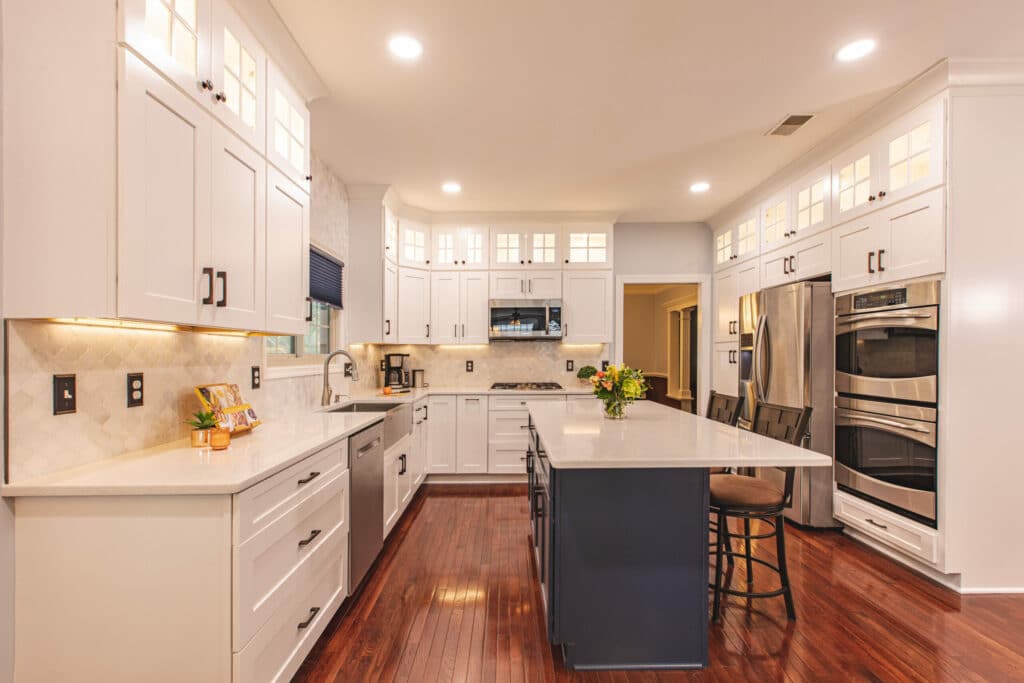 After discussing the overall average cost of a remodeled kitchen, you should know some essential components. The cost breakdown by segment gives you a better idea of the budget and affordability. It also provides a clearer picture of what you could add or subtract in your remodeling.
1.  Tiling
A kitchen remodel will require new tiling for both the flooring and the walls as a backsplash for a full kitchen renovation. The flooring cost depends on several factors. If you are changing the existing flooring or just a few chipped tiles here and there. It will also depend on your kitchen's square footage and the kitchen flooring material. While Vinyl is the most affordable flooring option, costly materials like ceramic tile, cork, hardwood, and laminate can work too.
 The approximate cost of tiling the floors and walls as a backsplash, including the material and manual labor, is $2.05 per square foot.
2.  Countertop, Sink, and Backsplash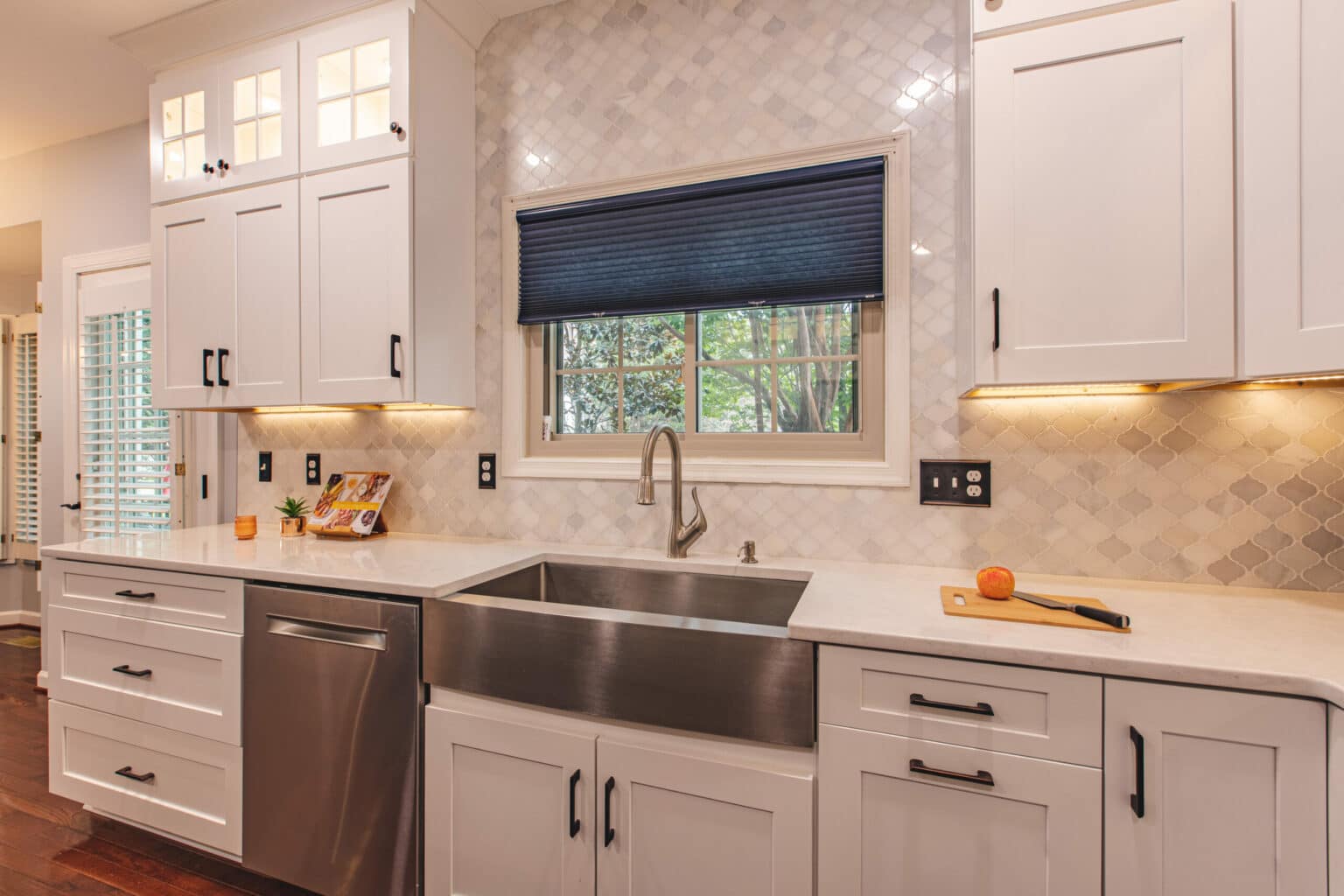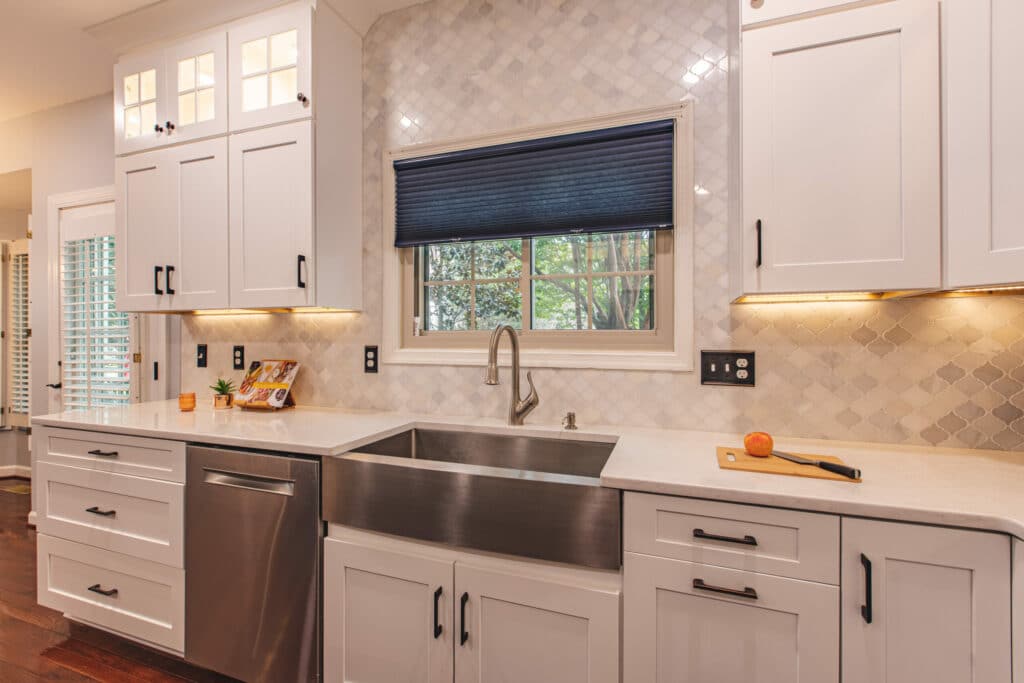 The price of kitchen countertops and kitchen backsplash widely differs based on the materials used. You can fabricate it in various materials such as granite, marble, nano white, quartz, solid surface, laminate, and ceramic tiles.
 Stone surfaces like quartz and granite are the most durable and the most expensive, and only specialized contractors can deal with them. Materials like solid surface and laminate are less costly but need more maintenance. Depending on the brand and kitchen layout, ceramic tiles are exceptionally durable and affordable for backlash.
 The cost of a finished countertop, inclusive of the material and labor input, is generally calculated based on running feet or lump-sum.
 The cost of a medium-sized sink of a reputable brand starts at around $55 per piece. Sinks differ in size and are customary, depending on the price. Advanced sinks come with vegetable bowls at the side of the sink. Along with the sink, you can get yourself a faucet while remodeling your kitchen. A good quality faucet starts at $20 per piece. The labor cost for plumbing will be charged separately, depending on the site's condition.
3.  Electricals
A kitchen remodeling needs electrical rewiring. The electrical also depends on the kind of kitchen remodel and the budget you have. You can choose just to have your wall lights changed, or you could get under cabinet lights. There are also other things, such as light fixtures, LED strip lighting, fan, etc.
 The average quotation of all this can range from $2 to $3 per foot, depending on the wire thickness. Some people even prefer a false ceiling in the kitchen to add to the look.
4.  Cabinetry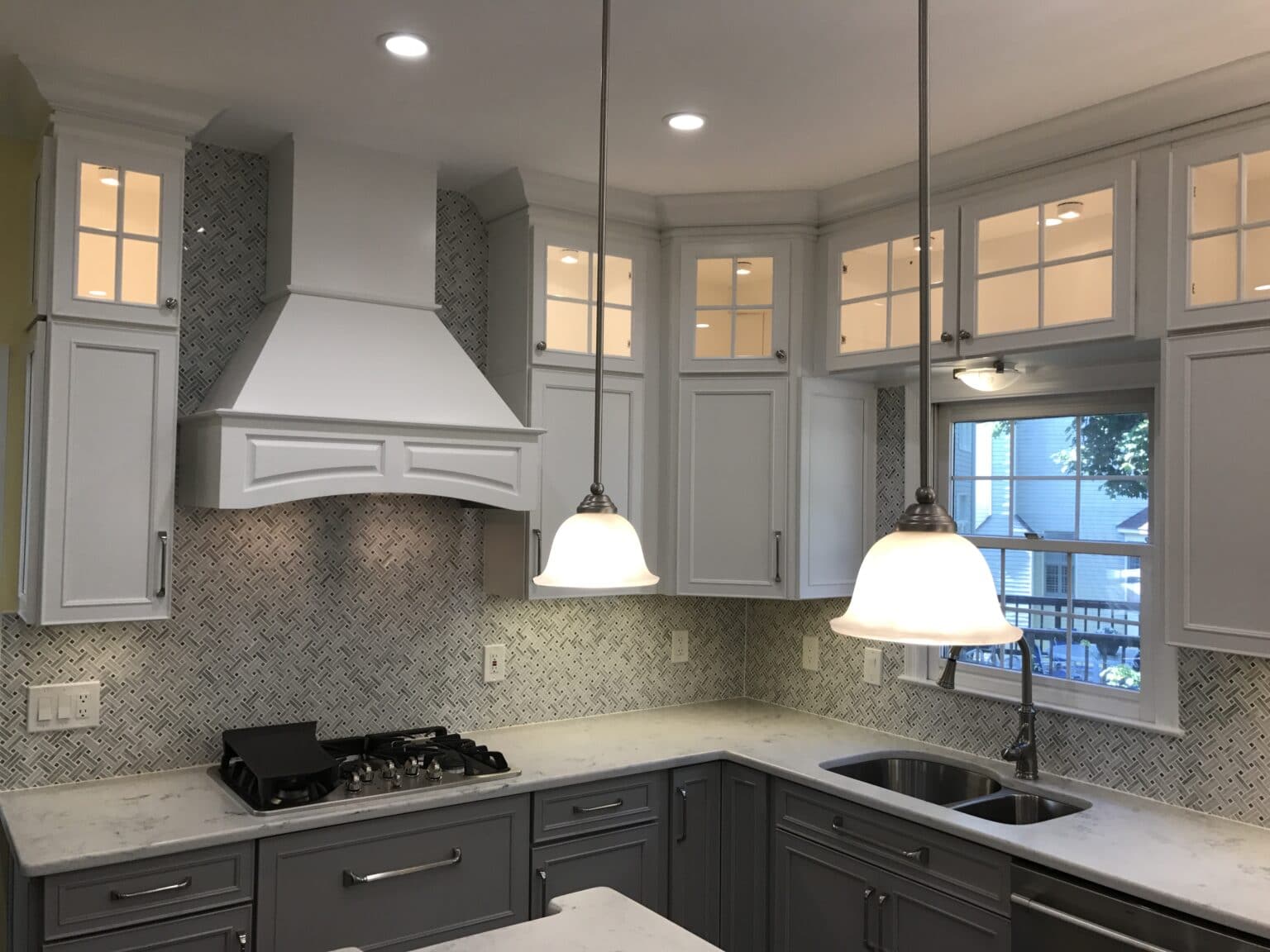 The kitchen has upper cabinets and lower cabinets with drawers, the cost of which can comprise almost a third of your remodeling budget. Whether you have a minor, major, or an upscale remodel, cabinets can be custom or semi-custom. If you are doing only minor changes, refacing your cabinets is the best and the most economical option for you. It improves the overall appearance of the kitchen and is very budget-friendly.
 Conventional kitchens use boiling water-resistant plywood or commercial plywood for fabrication for a laminate finish. You can do these fabrications at $21 per square foot and upwards.
5.  Kitchen Appliances
Suppose your kitchen already has Energy Star-certified appliances such as the stove, refrigerator, microwave, oven, and dishwasher. In that case, you could save money and continue to keep them during your kitchen re-modulation. Energy-efficient appliances reduce your electricity bills and are environment friendly too. However, you might need additional electrical work to accommodate Energy Star appliances.
6.  Modular Kitchen Accessories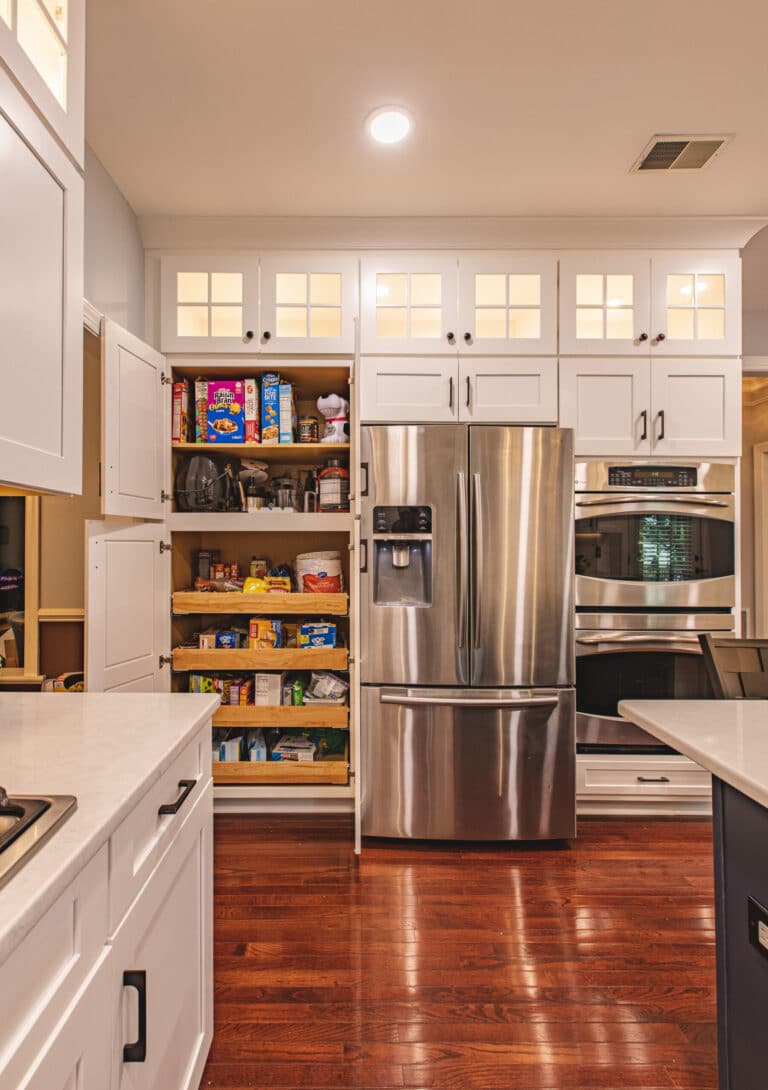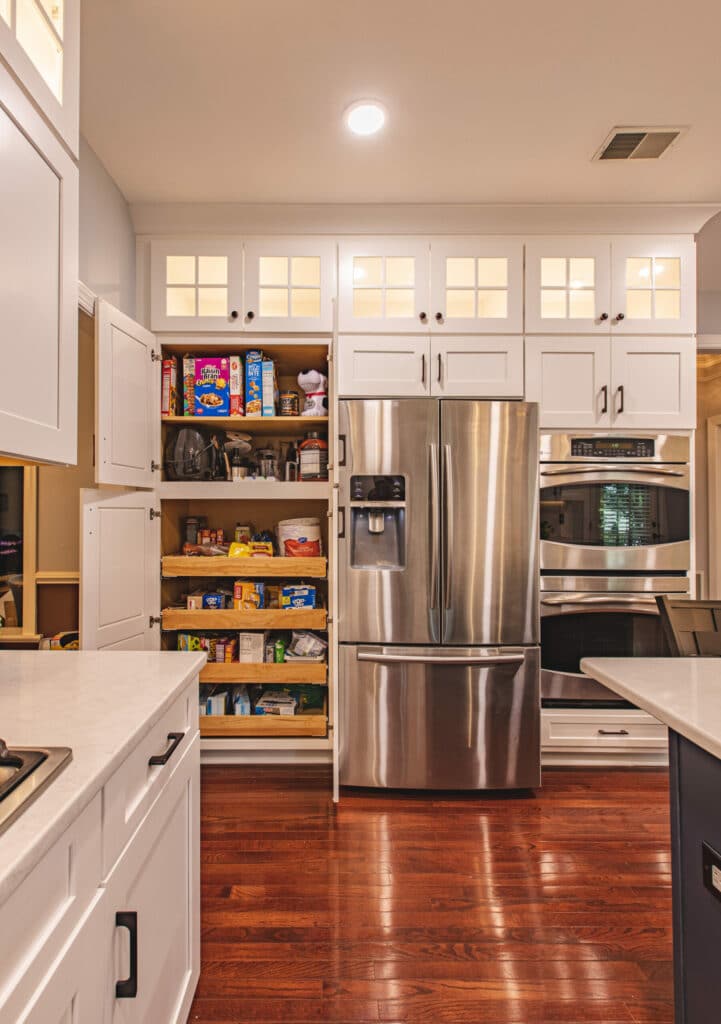 Kitchen accessories are fitted in both a conventional kitchen as well as a modular kitchen. Popularly, people like to install pull-out baskets. Along with that, they can also use tall units, corner units, and other modular kitchen accessories. Accessories from reputable brands are not too expensive and can be arranged at an affordable price. 
7.  Painting
To give your kitchen a fresh look, it is essential to paint the walls no matter your budget. If you are planning on remodeling your kitchen, painting is a must. A fresh coat of emulsion paint on the kitchen walls is an easy way to pump up the room at a minimal cost.
 The painting cost for the walls and ceiling in emulsion paint is calculated per square foot, which includes both material and labor.
 To get the exact or at least an average kitchen remodel cost, add up all the costs given above as per your liking and wants, and that will be the final cost for your renovation.