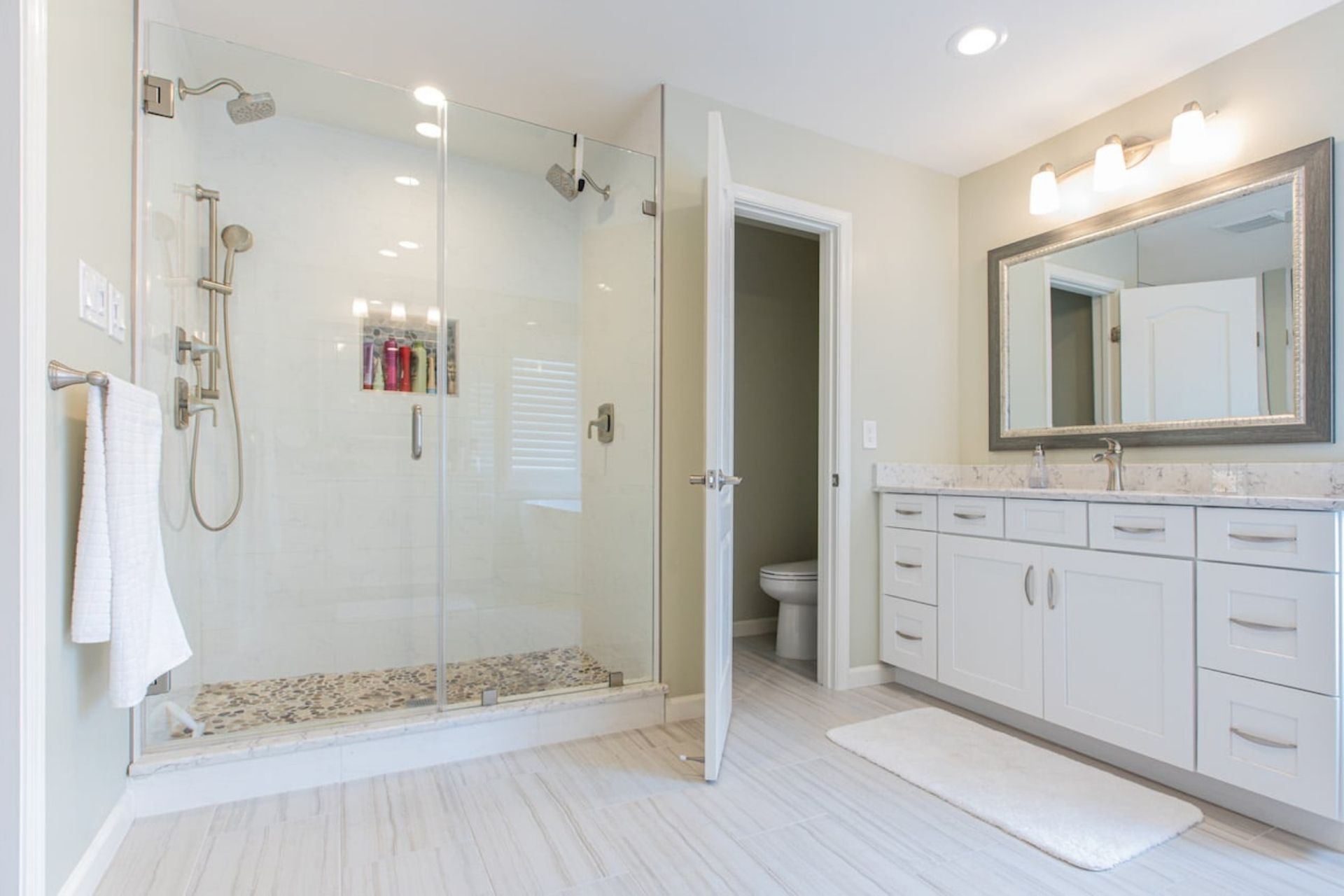 Cost of Bathroom Remodeling in Centreville Revealed by Experts
The modern bathroom of today has become a place of sanctuary and relaxation. The simple bathroom design era is long gone, while the cost of bathroom remodeling has gone far up. You must plan everything before you start the process. You must set a budget and look for the right professionals before the update. Before you begin, you will need to know about the cost of bathroom remodeling in Centreville. 
Nowadays, homeowners incorporate new trends and accessories for their latest bathroom remodeling process. Remodeling your bathroom is a worthy investment in time and money. 
Bathroom Remodeling Costs Breakdown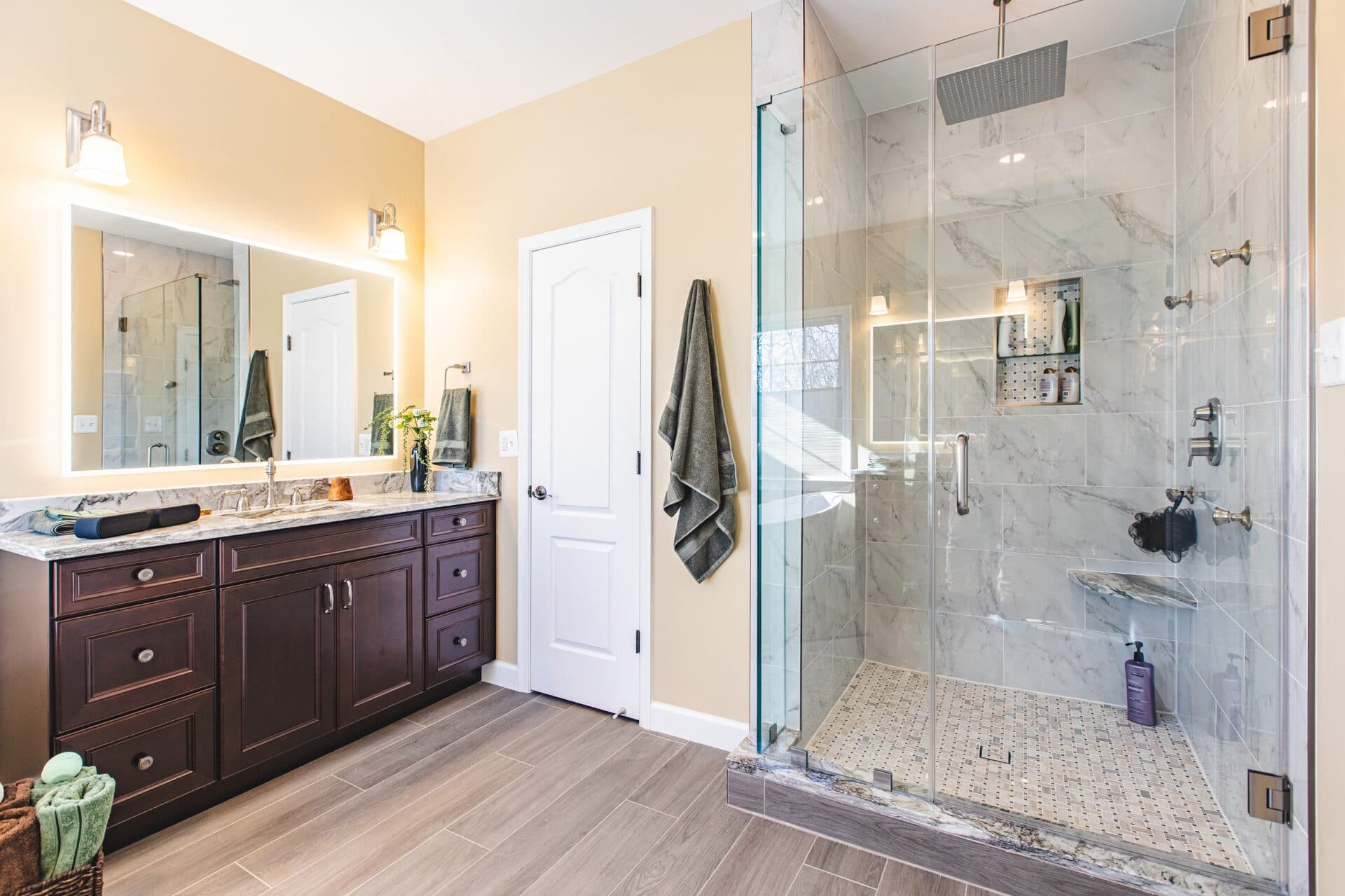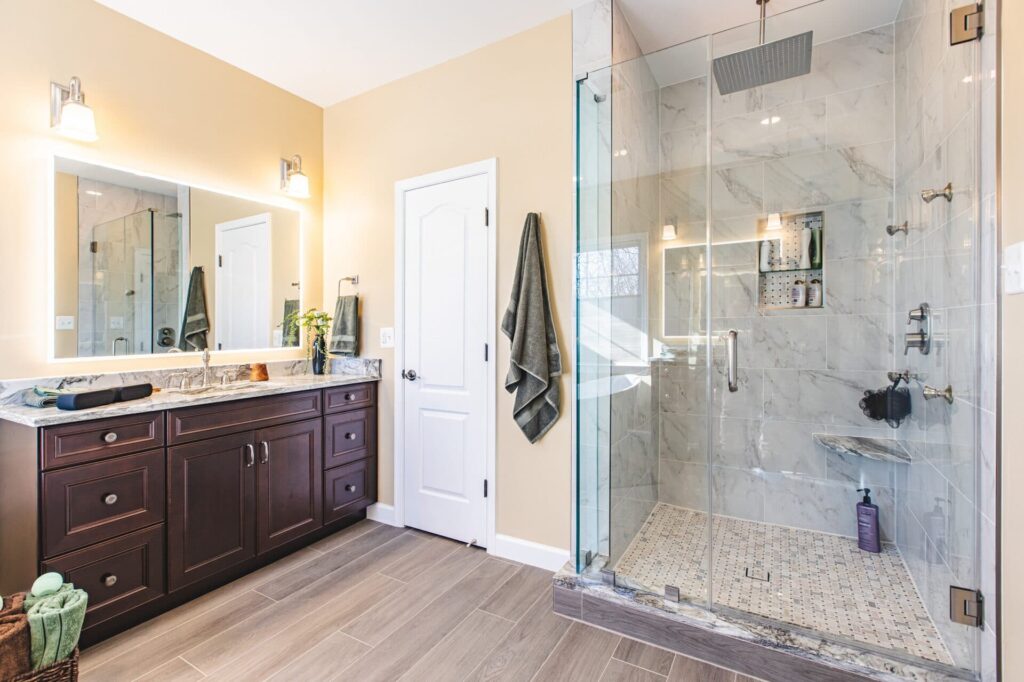 Understanding bathroom remodel costs is an essential step of the bathroom remodeling process. On average, a low-level bathroom remodel costs $2,500. A mid-level bathroom renovation can go up to $9,500, and a high-end full-blown bathroom renovation can set you back by $22,000 and more. 
The low-level bathroom upgrade is the one where all your big-ticket items stay intact, and you're only paying for the new upgrades, accessories, lights, and paint. 
The mid-level bath is the one where you change your bathtub to a freestanding shower or install a custom vanity, including tiling and other upgrades. 
The high-end bathroom is the one where you demolish your outdated bathroom altogether; incorporate all-new fixtures, sanitaryware, and new technology. It means giving your old space a full-fledged makeover. 
Let's break it down, shall we? 
Install fixtures professionally: $3000 (more for shower + bathtub, two sinks, custom vanity) 

Toilet: $250 – $460

Sink: $200 

Vanity: $260 – $400

Tiling: $3 / sqft. – $45 / sqft. 

Plumbing + Electrical + Labor: $45 – $150/ hr. 

Paint (DIY or professionally done): $200 – $600
Factors That Affect the Cost of Bathroom Remodeling in Centreville
If you make any infrastructure changes, for example, if you move a load-bearing wall or one that vents, this action will trigger a domino effect. This way, your costs will boost up before you even realize it. 
Another costly mistake homeowners end up making is being indecisive. You have a game plan, signed contract, materials, and supplies, and then you decide you're unhappy with your picks. 
Usually, this happens when you didn't have enough time to consider all the options and put together a comprehensive deal. If you're on a budget, you must take your time to plan, research, and then execute. 
If you change your mind during construction, remember, it can get expensive. Also, the more features you add, the higher your cost of bathroom remodeling in Centreville will be. 
Budget Upgrades To Consider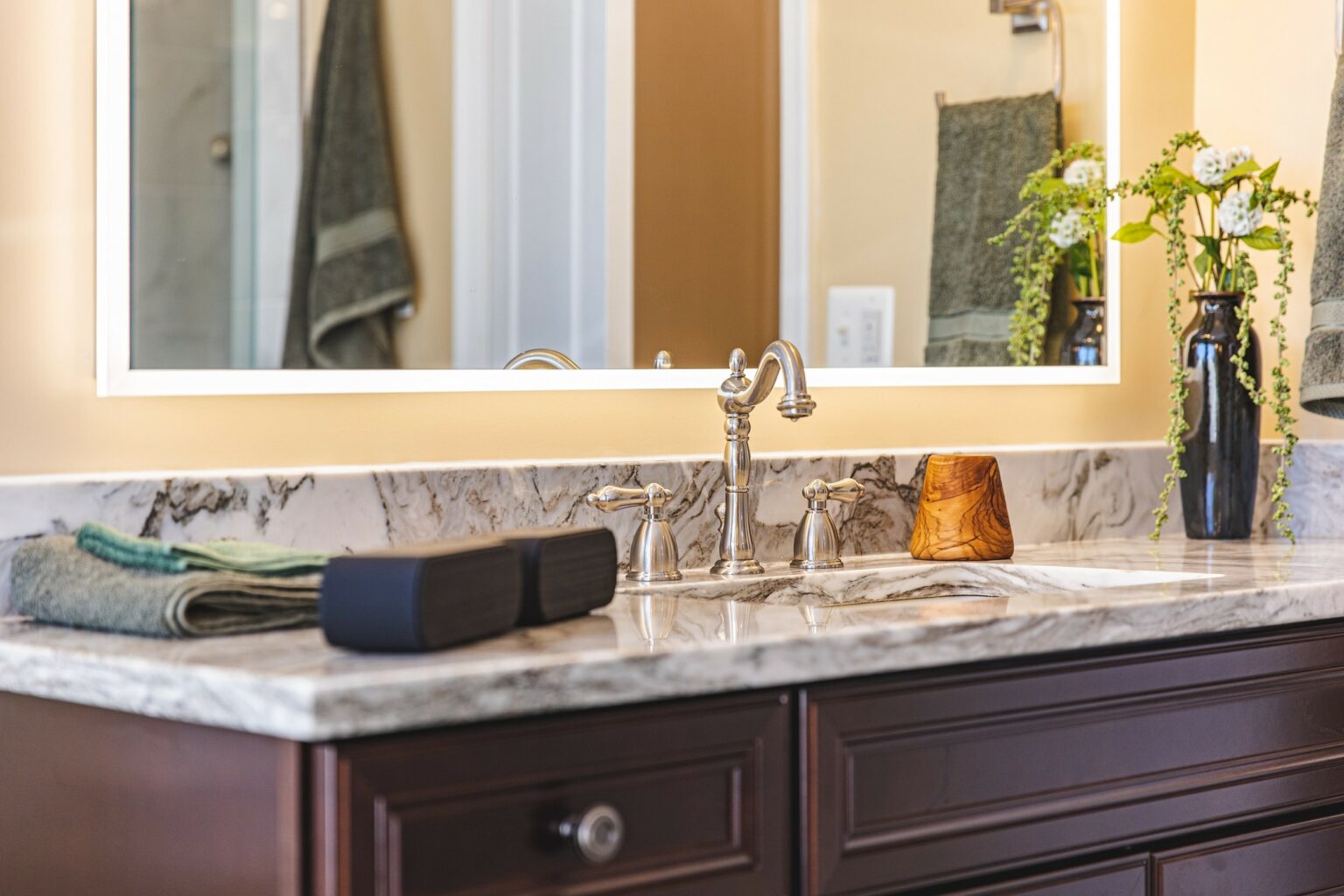 Paint or resurface the vanity. You can refinish your vanity to bring it back to life. Also, invest in upgrading your electrical system to allow entertainment or automated lights to give your bathroom a wow factor. 
Save up a wise amount by choosing tile only for the shower or accent wall. You can refresh the rest of the space with high-quality, waterproof paint. Also, you can save up even more if you opt for a DIY bathroom remodel.
Moreover, implementing an elegant waterfall sink or brass hardware throughout the space can make a unique addition. Softer lighting, maybe sconces, or under-cabinet lighting, will give your bath a more relaxing feel. It will allow you to dip your toes and stay in the tub for long.
Similarly, plants and artworks are a fun way to add some vibrancy to your space without spending a lot. These budget renditions will give your room a face-lift, and your cost of bathroom remodeling in Centreville some rest.