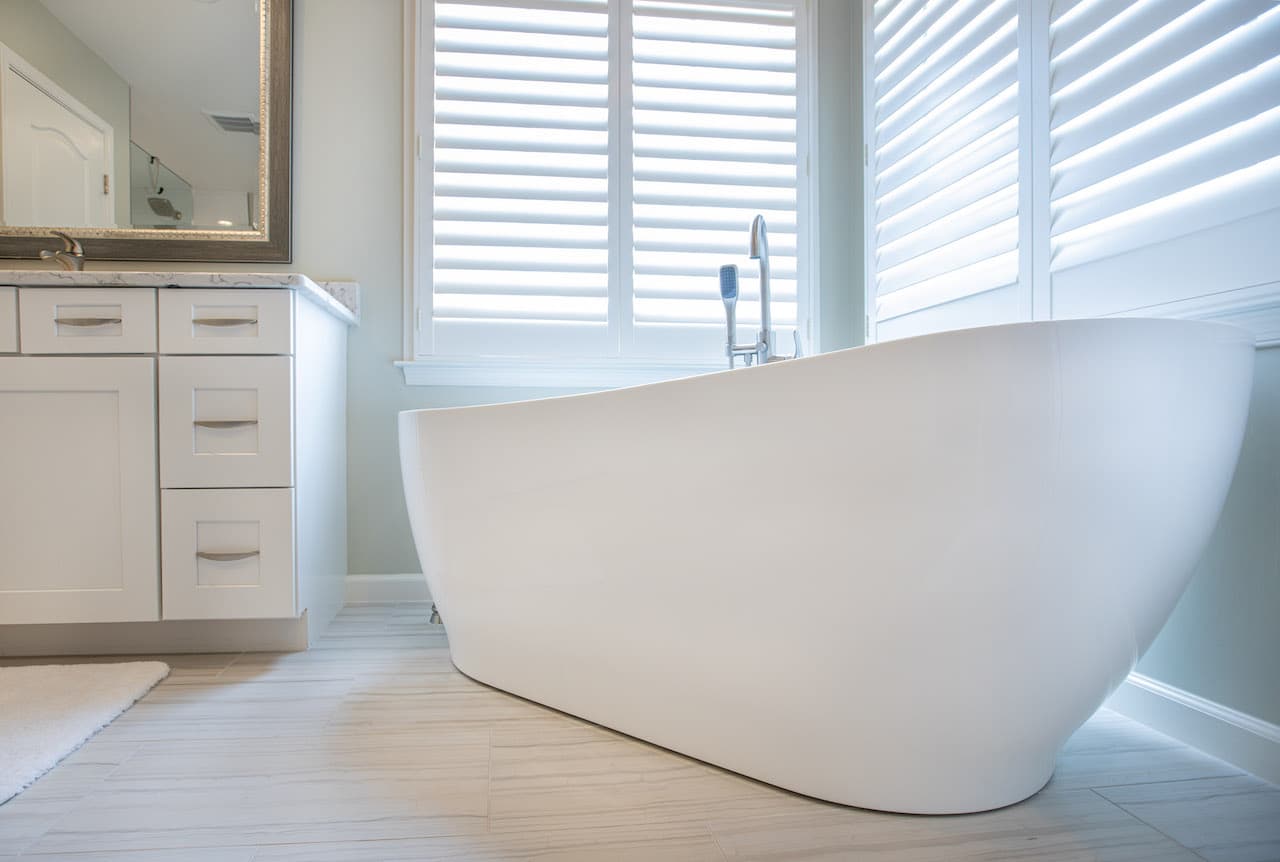 Bathroom Flooring Ideas That Will Elevate Your Bathroom Design
Any real estate agent will tell you that remodeling the bathroom or the kitchen is the best way to increase the value of your home. The bathroom, in particular, is one of the busiest rooms in the house. In contrast to a bedroom or kitchen, bathroom flooring ideas are not the same.
When it comes to installing a new bathroom floor, you have a variety of options for your bathroom remodel. Tiles are an excellent choice for bathroom flooring because of their durability and resistance to dirt. Further, your floor sets the tone for the rest of the room's design. It's one of the most significant investments you'll make in any home renovation. To find the best bathroom flooring, think about your personal style and which looks will last the test of time if you decide to sell.
If you want to create a luxurious bathroom from the ground up, you should look for the best bathroom flooring options. Fortunately, here are some great bathroom flooring ideas that will help you during the bathroom remodeling process.
Waterproof Vinyl Bathroom Flooring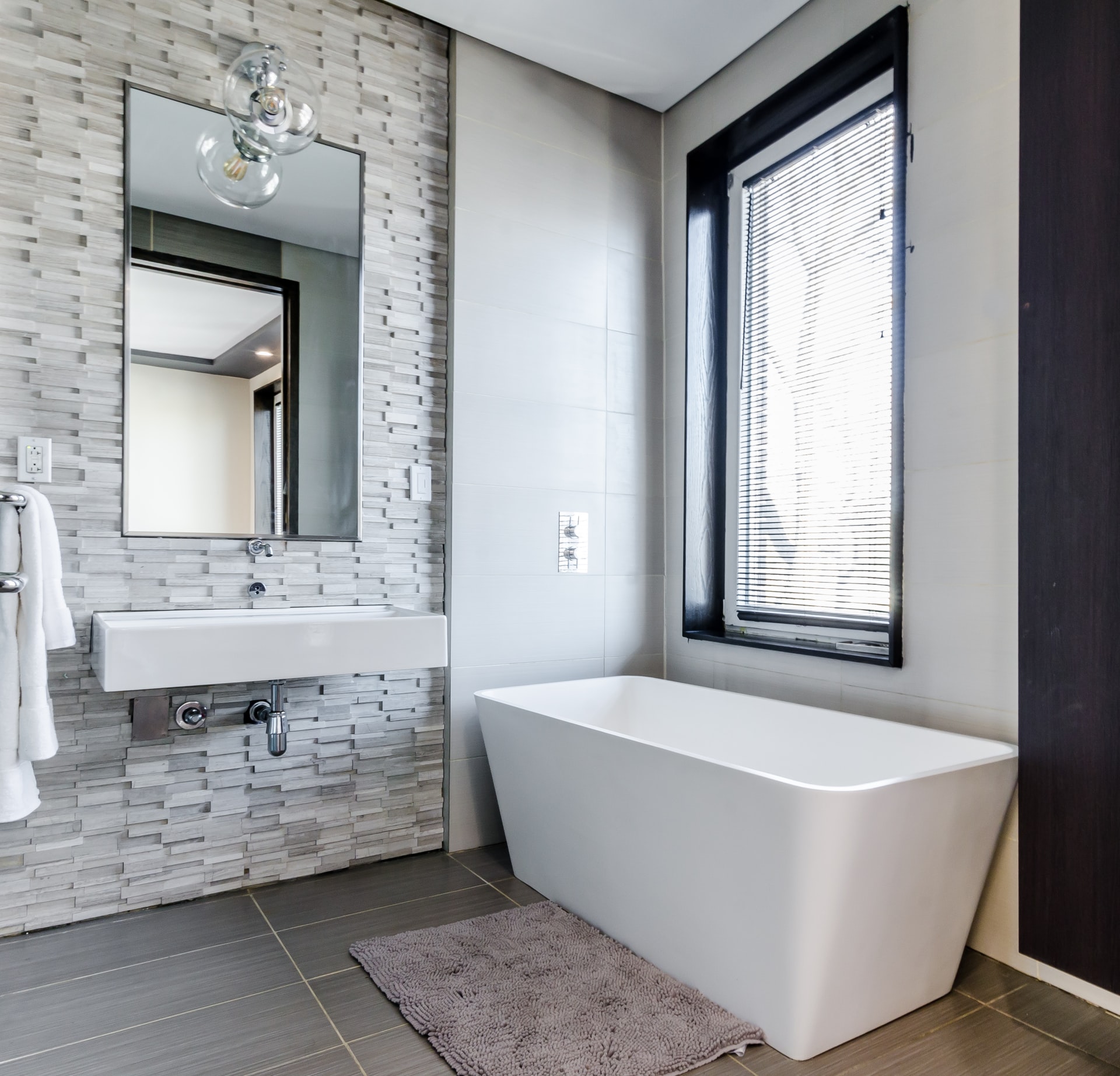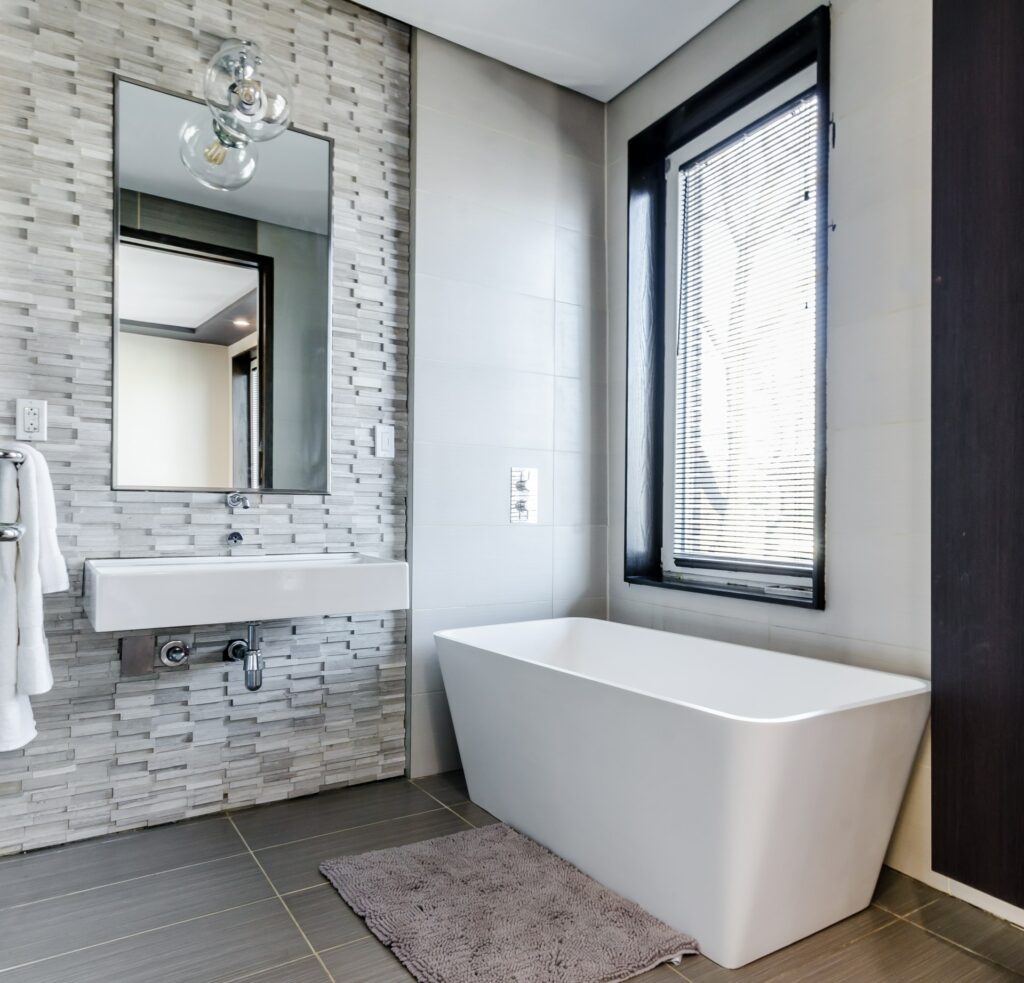 WPC and SPC vinyl bathroom flooring are the game-changers when it comes to bathroom flooring. Further, when it comes to waterproof flooring, WPC is simply luxury vinyl that has been cranked up a notch. WPC flooring has three layers: a waterproof core made of wood plastic composite; a luxury vinyl print layer; and a thick, long-lasting wear layer.
Rigid core vinyl, also known as SPC, is the next step in waterproof vinyl flooring technology. To make the core more durable, SPC flooring uses stone plastic composite instead of wood plastic composite. When it comes to aesthetics, rigid core and traditional WPC vinyl look the same. Both options provide the most up-to-date, natural-materials-inspired looks in the highest print quality.
The primary distinction is in the quality of the materials used. Traditionally, SPC rigid core flooring has been thinner and more durable than other types of flooring. Rigid core planks also do a better job of hiding subfloor flaws.
To save money on prep and installation, SPC is a great option if you're installing over tile or another uneven surface. When it comes to your bathroom flooring ideas, waterproof vinyl offers the best of both worlds for your bathroom remodel.
Bathroom Tile
Tile is a great choice for any room because of its durability, water resistance, and ease of maintenance. Particularly in the bathroom. However, is tile on its way out, though, with the rise of wood-look flooring options? Absolutely not! Even after all these years, bathroom floor tile is still in style. However, in the last five to ten years, bathroom floor tile styles have evolved significantly. Technology has allowed us to use any type of flooring to achieve virtually any look.
The wood-look tile bathroom flooring idea is super hot right now. Contemporary wood and stone are being incorporated into tile designs by manufacturers who stay on top of the latest trends. As a result, you can have the modern, sleek bathroom of your dreams while still using the tried-and-true flooring material of the tile.
Aside from that, high-end homes still favor the classic marble look. In contrast to traditional marble, porcelain and ceramic tile achieve the same look in half the cost and fraction of the maintenance.
Laminate Bathroom Flooring
Although laminate is the original wood-look flooring, it was only recently that it began to appear in bathrooms. Many people had previously used it in other water-prone areas, such as kitchens, but what about the bathroom? That was still a no-no. That is until manufacturers created a completely waterproof laminate. Yes, like vinyl, laminate now has waterproof options that are suitable for bathrooms, basements, kitchens, and other areas.
Waterproof laminate flooring is available in a variety of looks and textures that effortlessly mimic gorgeous, trending hardwood looks, making it a stylish upgrade for your bathroom.
Cork and Linoleum
Cork is splash-proof and comfortable underfoot because it is waterproof, resilient, and warm. It also has a textured, slightly slip-resistant surface. It comes in various sizes, including 12″ x 12″ tiles and 1′ x 3′ planks, with grain patterns ranging from subtle to wild. Although the tiles and planks are easy to install, they do result in a lot of seams. Installing unfinished cork and then sealing your bathroom floors with a good sealer will help protect seams from moisture.
Cork is made from tree bark that is harvested and then regrows, making it both sustainable and biodegradable. However, every two to three years, you should reseal cork flooring. Linoleum is a durable sheet flooring that is available in a variety of vibrant colors and patterns. Cork and linseed oil are the main ingredients, so it's recyclable and biodegradable. Linoleum does not emit any harmful VOCs (Volatile Organic Compounds).
Although it is moisture-proof, it is stain-prone, so you need to clean up spills right away. To avoid scratches and stains, look for linoleum with a protective coating.
Sheet Vinyl
Sheet vinyl flooring is one of the best affordable bathroom flooring ideas out there. It costs around $3 to $4 per square foot at home improvement stores, and a skilled DIYer can save at least $1 to $3 per square foot on professional installation. Textured vinyl that looks like tile and stone will add $3 to $5 per square foot to your bathroom flooring cost.
Most bathroom installations are virtually seamless because sheet vinyl comes in 12-foot-wide rolls. You can create a splash-proof bathroom by caulking the edges with silicone caulk. Avoid using vinyl tiles in bathrooms because the many seams allow water to seep through to the subfloor.