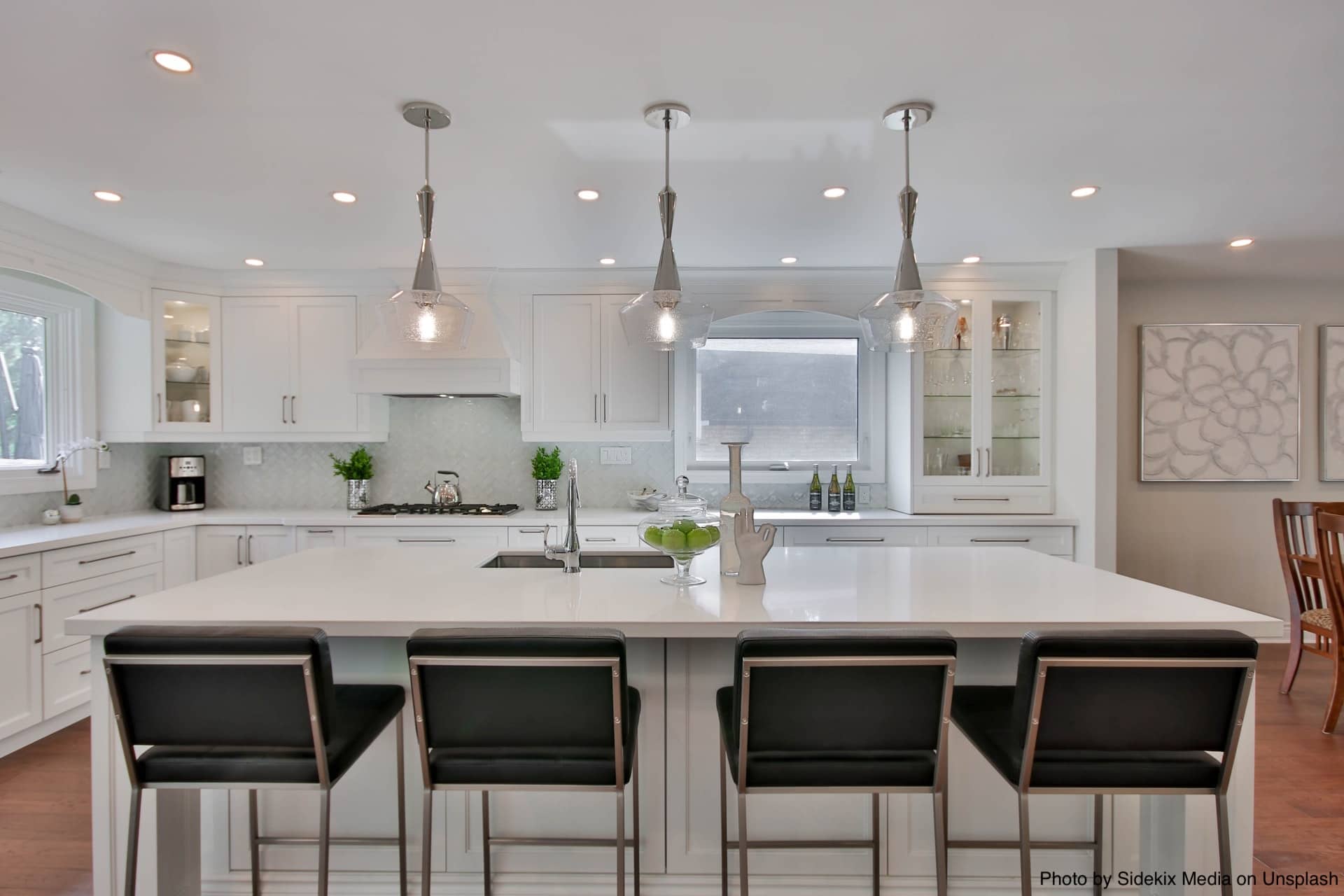 Kitchen Remodeling Process: Don't Start Your Remodel Before Reading This!
It doesn't matter if you have a small or big kitchen; the kitchen remodeling process can take a long time to finish if not done correctly. But what can change the game is—proper planning. We know kitchen remodeling doesn't come easy, there are various tedious steps involved, and each needs to be done precisely.
A kitchen remodel can vary based on the size and scale of the renovation. It can also come with a few headaches of its own, but the benefits are unmatched, too. Here's a rundown of steps you need to follow for a successful kitchen remodeling process.
Before You Start
While the steps are similar to any home renovation project, it can vary according to one's preferences and lifestyles. But with our plan, it is possible to get your culinary dream kitchen remodel. So, where does one start?
If you're thrifty and want to tackle the job on your own, it may take months; even years to complete. Let's not forget, you only have one kitchen. So the goal is to wrap things quickly and not delay it further.
It may seem daunting, but a new kitchen will add resale value to your home and also be worth the extra effort. It can be your cozy corner away from the chaos and the center of many new experiences. Be it baking banana bread with kids, wine and dine with your partner, or just a chill evening alone, making your favorite pasta.
So instead of being overwhelmed, take a look at our incredible guide and wash all your kitchen remodeling worries away. These steps are easy to follow and worth reading before you begin your kitchen remodeling process.
Identify Needs vs Wants
We all know the Pinterest Boards are unforgiving when it comes to designing your dream kitchen. Take a deep breath, grab your laptop, and gather all the photos to begin the kitchen remodeling process. Think of items you want to replace, refinish, or even recycle. Do you need a different sink? New cabinets? Upgraded appliances? Or a statement range hood?
After you have a comprehensive list of all the items, you can choose what you truly need for your new kitchen and drop the unwanted items. Think about practicality and functionality when ordering these items.
Also, the most important thing to consider is the budget. Yes, your SMEG coffee maker may sound like a treat, but do you need it? And what about that timeless Carrera marble countertop?
Remember, one item is enough to break the bank. It's important to understand the must-haves and spend wisely. Similarly, check out the latest kitchen design trends to stay updated before you begin planning.
In fact, one should keep at least 10-20% of their entire kitchen remodel budget for unplanned expenses. You never know what's hiding under all of it.
Plan The Remodel
Planning your kitchen renovation is crucial in any aspect of a project. To start, measure your space or ask your contractor to do it for you. Once you have the detailed measurements, you can create your kitchen designs. Yes, you need at least 3-5 design plans to make your final decision. There's always room for improvement, but don't get carried away.
Stick to a basic layout and have the plans rotate around it in terms of design. This way, you'll have a clear idea of which design works for you. Brainstorm those ideas till you settle on one.
Furthermore, there are many ways to get a kitchen design plan; get it for free online, hire a kitchen designer, or look for a physical design kitchen. If you're tight on the budget, there are several online software that you can use for your kitchen design plan.
Kitchen designers are generally found at your nearest remodeling stores, and they can make a plan for you. If you're hiring a general contractor, you can even ask them for a plan before the kitchen remodeling process. Make sure you include it in your written contract if you want a detailed plan. Don't feel obligated to pay for the plans. You can make your design plan and clarify it with your contractor.
Finalize every last bit of the plan before jumping into the actual remodeling process. Secure your plans, timelines, labor costs, and scope of work. Set a date and delegate the tasks. Sit back and track each task to avoid any delays and miscommunications.
Figure Out The Budget
Before you move ahead with the kitchen remodeling process, it's important to figure out the remodeling budget and different costs associated with the remodel. For instance, your kitchen cabinets are the most expensive aspect of your kitchen remodel. Your cabinets alone can cost 20 to 40 percent of the whole budget at $15,000 or more.
DIY vs. Professionals
When it comes to the kitchen remodeling process, the most important decision is to choose between DIY or hiring professionals. While hiring contractors will cost you a fair share of your budget, it is advised to have professional help for demolition, plumbing, and electrical tasks.
To divide the cost, you can even hire subcontractors for each separate task and get it done for way less. Labor costs tend to vary between $50 – $250 / hr. So, it's best to hire remodeling services or one team of professionals. This way, you can negotiate the rates and scope of work to get a good bargain.
While you have the labor-intensive tasks out of the way, you can DIY most of them. For example – painting, installing tiles, cabinet hardware, and even adding smart storage solutions. You'll be able to achieve your goal quicker by implementing the classic 'divide and conquer' technique.
Order The Materials
Shop for all your materials at least 6-8 months in advance. Look out for any deals and discounts and do in-depth research of all the supplies you need. In the meantime, head over to various online and offline sites to score the best deals. You'll save a good chunk of your remodeling budget.
Likewise, these materials don't come cheap—especially cabinets, countertops, appliances, and even tiles. To start, order the cabinets or refinish them before you order your appliances. The size of your appliances needs to be in-sync with your cabinets for them to fit perfectly.
Get the cabinets out of the way, this way, ordering appliances will be easy. Make the most of Black Friday and seasonal sales when purchasing any electronics. Also, purchase your desired sink, countertop, tiles, and other complementary materials.
It may take anywhere between 1 – 3 months for the manufacturers to deliver each product. Once you have everything in place, call your kitchen contractor to start remodeling your kitchen. Being organized will only save you from paying extra and get everything ready on time.
Finish The Installation
Install those cabinets, your desired countertops, that statement hood, and even those decorative tiles. Measure everything and make sure everything fits well.
Once you have your flooring, countertop, sink, and cabinets installed; add the lights, faucets, and cabinet hardware. Add the final touches like paint touch-ups, crown molding, and even touch-up those grout lines.
Check all the connections for your appliances to ensure everything is running smoothly. Check if everything is aligned well and in sync with the entire theme.
The kitchen backsplash is the last thing of the kitchen remodeling process that you should worry about. Get everything in place and install this last bit for the final reveal.
Clean the construction zone, get ready to add your favorite accessories, and fill the pantry. Unpack and invite your loved ones for the big reveal. All your hard work has finally paid off, and it certainly calls for a big celebration.