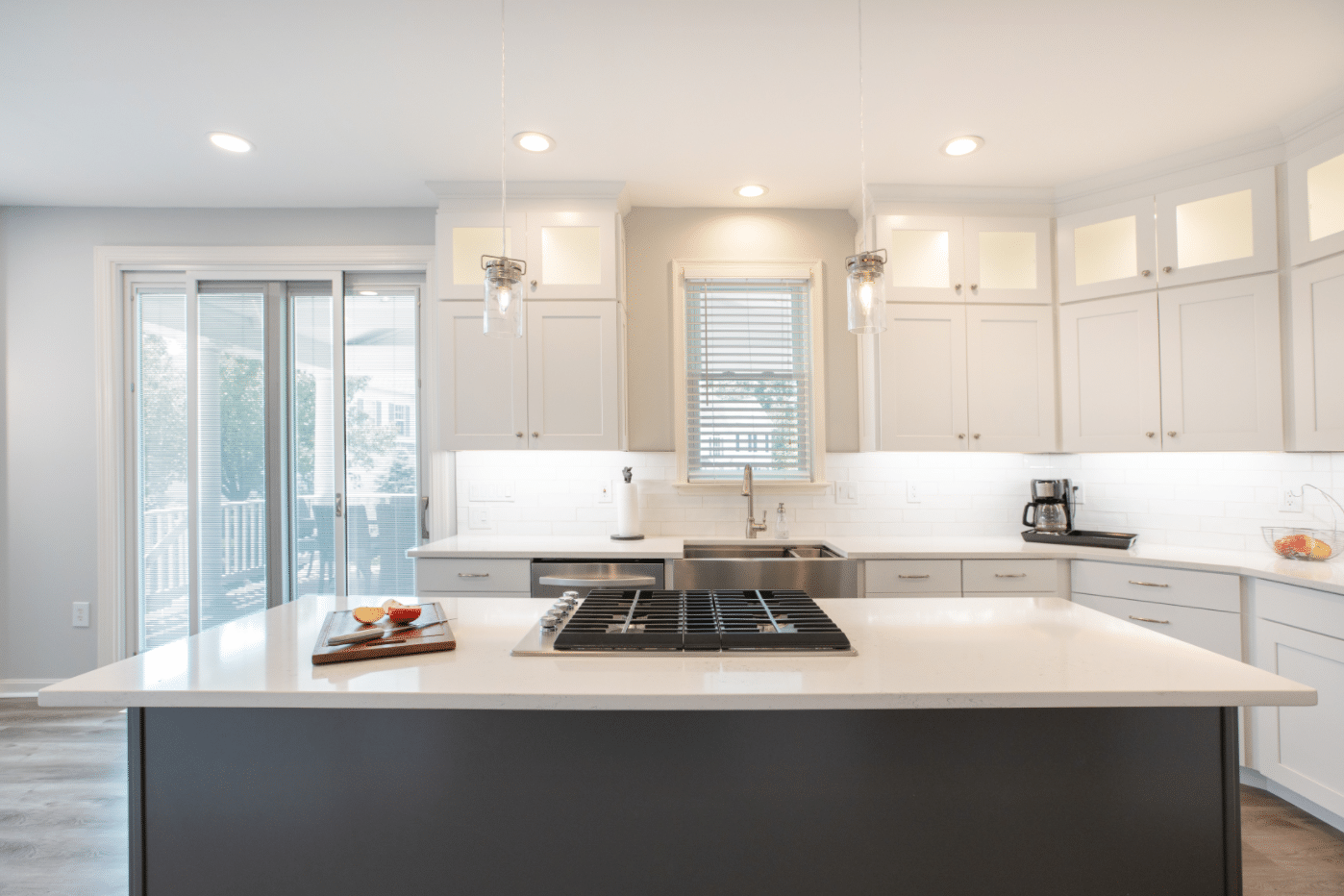 Kitchen Countertop Options to Choose for Your Next Remodel
If you've ever done a remodel, you know that kitchen countertop options are endless. So, let's look at the differences and help you find the right fit for your space and lifestyle.  One of the most significant decisions you'll make when you're renovating your kitchen is which countertops to choose. Here, keep in mind the look and function of the countertop. 
Kitchens are truly multifunctional spaces where friends and family can gather to cook, clean, and entertain. This means your kitchen will have to be both functional and beautiful. 
As you weigh all your options, consider the longevity, and make choices for both style and function that will suit your evolving taste over the years. While you decide which countertop option to choose, let's look at a few things to consider. 
While choosing your countertops, don't lose sight that they are here for a reason. If you're an avid baker or a serious cook, invest in tougher surfaces that don't require a lot of care. You must also consider matte or textured finish over high gloss finish to better camouflage everyday wear and tear. Another consideration for your countertop is to choose an edge treatment that compliments your kitchen's design. 
There are a lot of options out there. Whether you want a clean, modern line with a straight edge or maybe you want a bit of a profile considering you have a modern kitchen or a more traditional one. 
Solid Surfacing
Solid surfacing is made up of durable acrylic. These countertops are designed to withstand years of wear and can include an integrated sink with seamless installation. 
They are resistant to stains, sunlight, moisture and heat. They can be repaired with light buffing. They're affordable and cost-effective. They can range from $50-$75 per square feet. 
Marble
Marble is known for its natural beauty, and it's a great surface to create a timeless look. The downside to marble is, it's a porous surface. It can stain easily and etch. It needs to be resealed every one to two years. It's ideal for homeowners that will commit to periodical maintenance. 
Marble has many properties that can prove to be a great addition to your kitchen. It is heat-resistant but not as effective as your other options. Also, it is prone to thermal shock, discoloration, and burns. 
The price point on marble is high. Expect to pay $120/ square foot or more. 
Granite 
This surface comes in a wide range of colors and variations. Also, you can get them in a polished or matte finish. It is a natural stone, so the pattern is unique to the stone. For some homeowners, it is the most significant appeal. 
Granite's natural beauty and extreme durability make it an ideal option for your kitchen countertop. It resists heat, scratches and requires no sealing. Since it is non-porous (after sealing), it also protects against mold and mildew. 
As for the price, granite starts around $50 t0 $200 per sq.ft installed.
Wood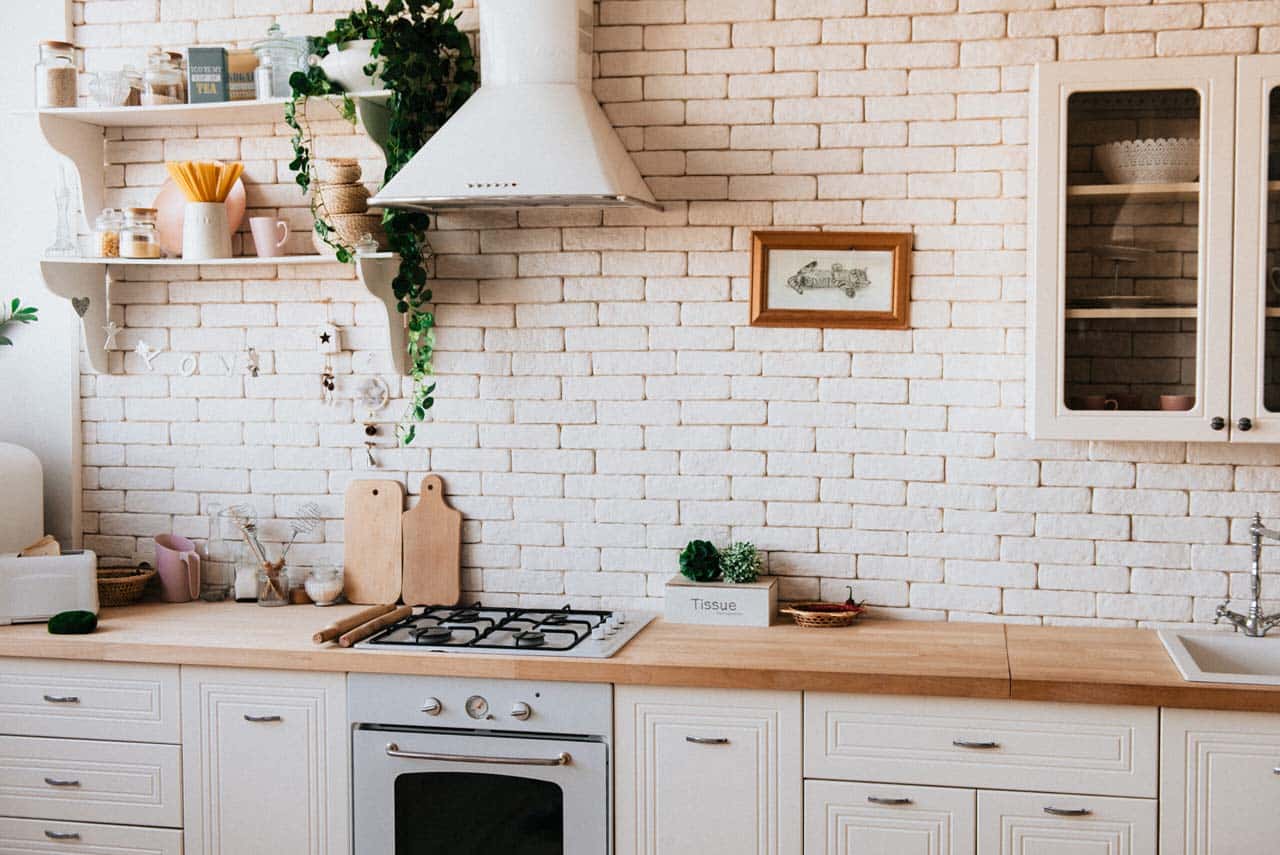 Not only do wood countertops add a warm, inviting feel to any style kitchen, but you can also refinish it numerous times and let it age beautifully. 
It is sanitary when adequately sealed, heat-resistant and gorgeous when mixed with other surfaces. It's always assumed butcher block is the best way to go, but maple, cherry, mahogany, and madrone are quite popular options too. 
The cost of wood countertops ranges from $30-$100 per square foot. 
Soapstone
Soapstone is a surface that you don't hear frequently about, but it can be a cool option. It is dense and non-porous. But it's susceptible to scratches and knicks. 
Small imperfections on your soapstone countertop can typically be buffed out by sandpaper. There isn't a wide selection, as it is found in only gray tones and varied veining patterns. 
In terms of maintenance, experts recommend applying mineral oil occasionally to help disguise small scratches. It can be left out to age naturally or sealed for a darker, richer look. You can expect to pay $50 per square foot or upwards for your desired soapstone countertop. 
Quartz or Quartzite 
The difference between these two top-rated options is minimal but evident. Let's talk about quartz first.
Quartz is an engineered material that is heat, scratch, stain, acid, and impact resistant. It comes in a ton of options and colors. The pattern on quartz can be consistent throughout, which will give a more uniform look. To add to this, you don't need to reseal it every year. 
Similarly, it is a super durable material that has become a popular choice for kitchen countertops. It is super practical, durable, and easy-to-maintain, making it a favorite for families with young children, pets, or pure love for wine. 
These quartz countertops are made with 93% crushed natural quartz blended with color pigments and plastic resin. The cost starts around $70 per square foot or more. On the other hand, quartzite is an all-natural stone that needs to be sealed and resealed every 6-12 months. This surface is available in a variety of colors, tones and variances, and veining.  It is also more expensive and high-maintenance than quartz.
Concrete
Concrete is a great option if you want a more rustic, industrial look. It's incredibly versatile and can take on different colors and looks. 
Concrete countertops can be poured in a place or fabricated off-site and installed later. Prepare to pay a hundred dollars or more per square foot. Its pros are: it is water, heat, and stain-resistant when sealed. They're customizable in thickness, edges and colors. 
Laminate
If you're looking for a budget-friendly countertop or a retro look, a simple laminate keeps the cost in line with prices beginning around just $15/sq.ft, making it among the cheapest kitchen countertop options out there.
This kitchen countertop material is fairly durable but not heat-resistant, making it ideal for something like a laundry room or bathroom. However, homeowners still choose laminate countertops, as it can mimic various natural stones and wood designs. Nowadays, it's tough to tell the difference. 
Here you need to be mindful not to stain, scourge, chip, or scratch the material. Installation is pretty quick, which helps in keeping the cost down, especially if you're looking for a budget kitchen remodel. 
With all these kitchen countertop options in the market, it's tough to know which material is the best for you and your family. In the end, the decision is highly subjective and should be based on your personal preferences, budget, and kitchen design.