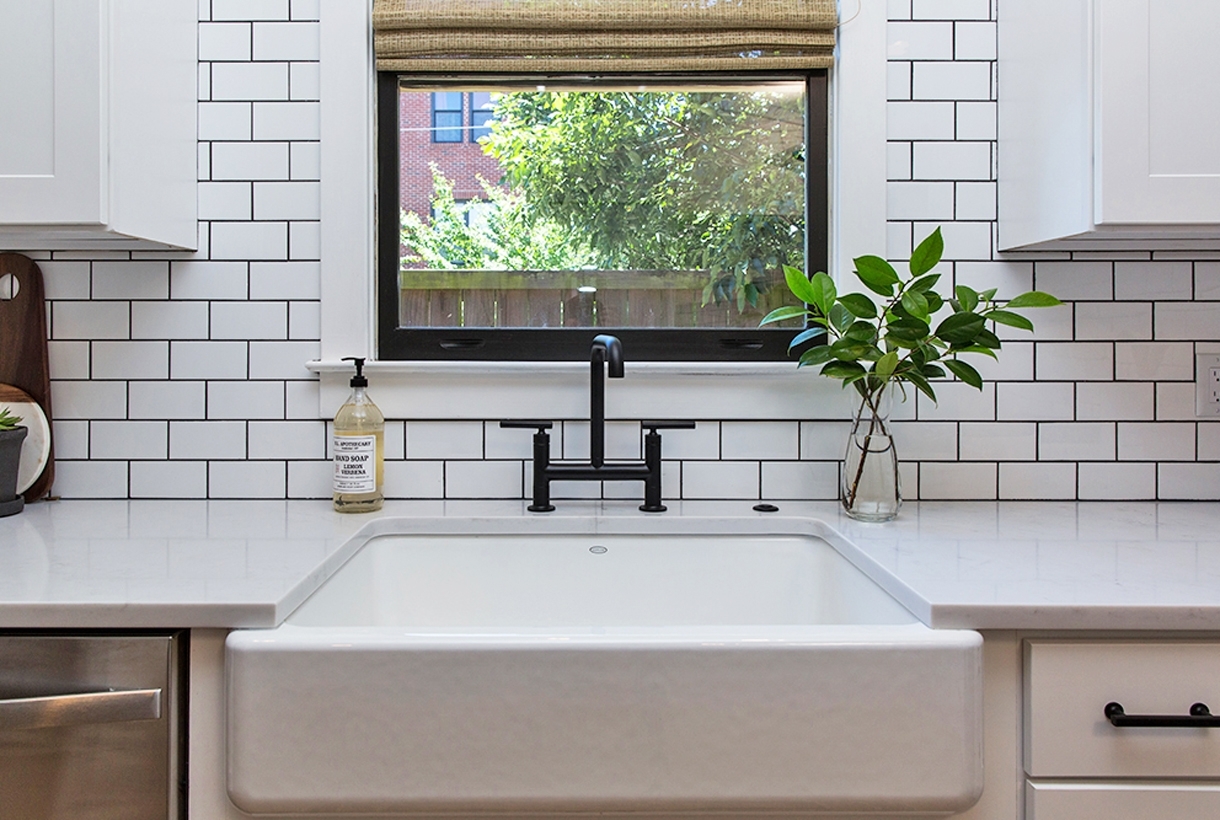 How to Create a Backsplash with Different Types of Tiles
A kitchen is often said to be the soul of any house. And why not? It is where we start our day with a coffee, gather our friends, and prepare those memorable Thanksgiving and Christmas dinners.
Since it is a very social place, especially for families that entertain a lot, it is also a place that receives a lot of scrutiny. We honestly don't know if it will be an exaggeration to say that a kitchen receives more scrutiny on Thanksgiving than a well-dressed woman on New Year's Eve. But jokes aside, it is often a focal point of attention for not only visitors but future homebuyers as well.
This is why you want your kitchen to have all the right elements: a good countertop, the right design elements, a color scheme, etc. We get it, we get it. Remodeling a kitchen costs a lot, it is overwhelming and there is so much that goes into making sure that your kitchen feels just right…But before you board that train of thought, Breathe!!! It is okay to freak out and take it one step at a time. In fact, it is better to speak to professionals and do your research so you know what you are getting into.
We are almost certain there's also a possibility that your kitchen can be redeemed with some small changes rather than a full overhaul. We want to assure you that it is okay to take it one step at a time and figure it out with professional help.
If you have decided to switch things up, try creating a new backsplash this coming year. It is one of the easiest (and cheapest!!) elements to play with and can give your kitchen a fresh look instantly. Here's what you need to know:
Why Is a Backsplash Important
The primary reason for getting a backsplash in your kitchen is to protect it.
They are installed on the walls behind the kitchen counter, sink, etc and act as a shield against oil splashes and potential water damage. We can't reiterate how important it is, given that a kitchen is a highly volatile zone when it comes to unwanted moisture. A solid backsplash is the right course of action to protect the walls and the paint too.
When it comes to different types of backsplashes, tile backsplashes are very durable and there's a lot of versatility. Now, even if you decide to go with a tile backsplash, you'll still be left choosing between different types of tiles. To understand what to choose, you need to know about the basics of installing a backsplash first.
1. Understand Focus
There are some areas in a kitchen that your eyes are naturally drawn to. You can narrow these to the area above the range and the sink. Any decorative backsplash design is best suited for these areas.
2. Purpose
The primary purpose of installing a backsplash is to protect the wall. While selecting the backsplash, ensure that the material is reliable and can sustain itself against grease and water damage.
There is a lot of attention to detail that goes into installing a backsplash in a kitchen and we can say that a perfect one has the right splash of aesthetics and functionality, and can truly liven up your kitchen space.
3. Maintenance
Every material has its unique needs. For instance, glass tiles are on the higher-end of the budget spectrum, while granite tiles require resealing every year. Before finalizing on the type of tile, you need to understand how much time and energy you can spare to maintain the resulting backsplash. We recommend studying materials very carefully, and speaking to a professional if necessary.
Using Different Styles of Tiles for a Backsplash Pattern
1. Glass Tile
If you're looking for a more modern and contemporary look for your kitchen, then a glass tile backsplash is the right choice for you. Glass tile renders a sleek and contemporary look to your kitchen and is quite waterproof as well.
While they do look luxurious, they are more prone to damage for obvious reasons. On the upside, glass doesn't go out of style and hence in terms of the aesthetics, it's a solid option.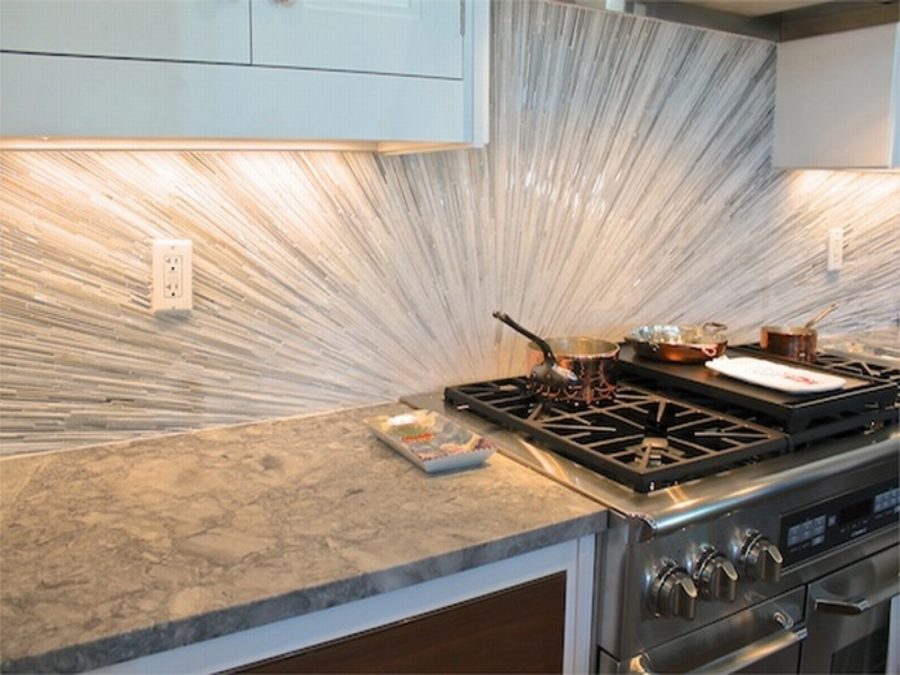 2. Granite Slabs/Cuts
Granite is arguably one of the most popular choices for a countertop. While choosing the backsplash, many experts recommend using the same or similar material. With granite, it is one of the most durable and beautiful tiles that you can use for your kitchen backsplash.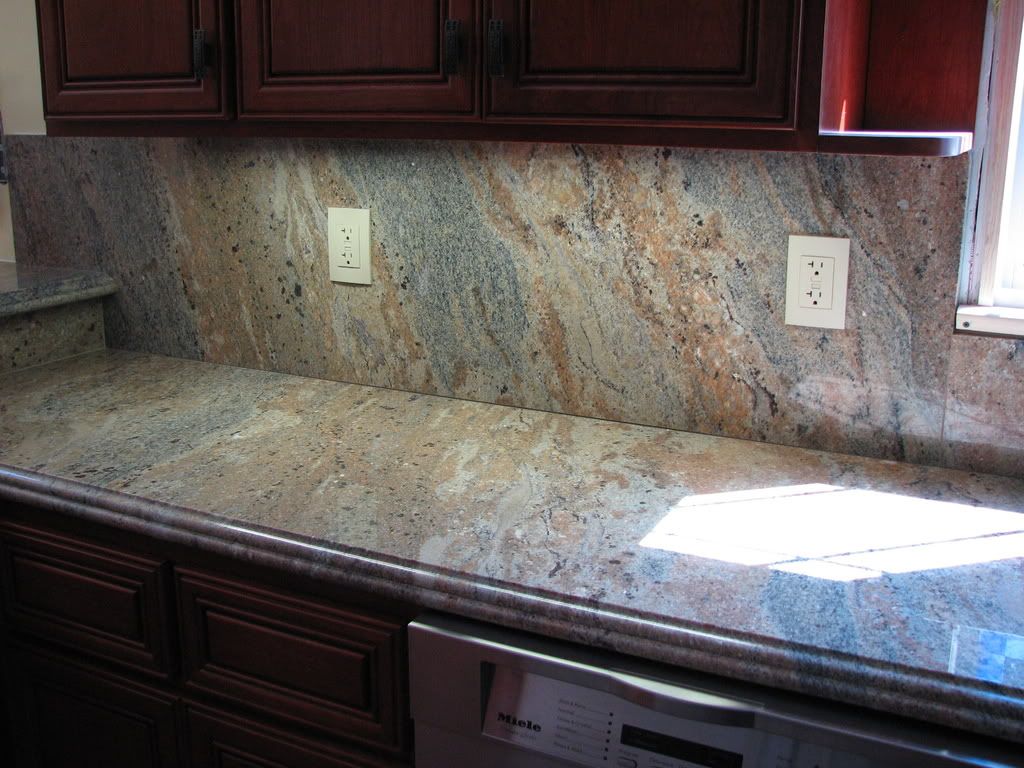 3. Ceramic and Porcelain
Ceramic and porcelain are some of the hot options while considering your kitchen backsplash. They provide you with interesting patterns and styles along with the assurance of durability. Ceramic and porcelain tiles are more resistant to water damage as compared to other tiles too.
For the price-conscious, these tiles come in different price points. They give you the option to choose the one that fits in your budget without having to compromise on design or material.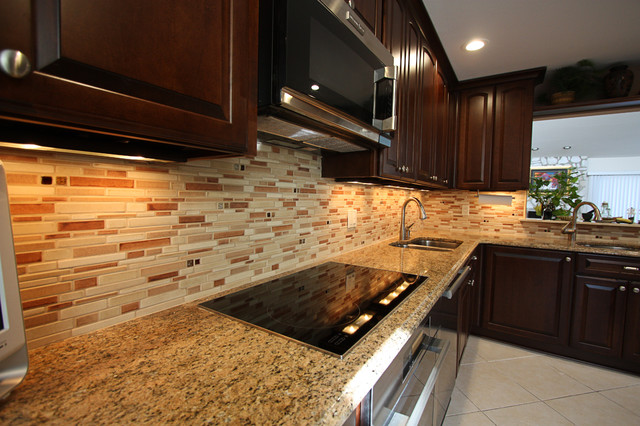 After selecting the material, the next step is to choose the design or pattern. The kitchen backsplash is a reflection of your personality and ultimately, should convey the same. There are tons of patterns and design options for different styles. Here are some popular ones:
1. Classic Subway Tiles
The classic subway tile entails rectangular designs patched together to create a cohesive and evergreen look. The subway tile is best for those who want a muted yet stylish pattern for their kitchen backsplash.
For those who want to branch out a bit, there are newer, trendier options available as well. They often have a mix of colors and geometric patterns for you to choose from.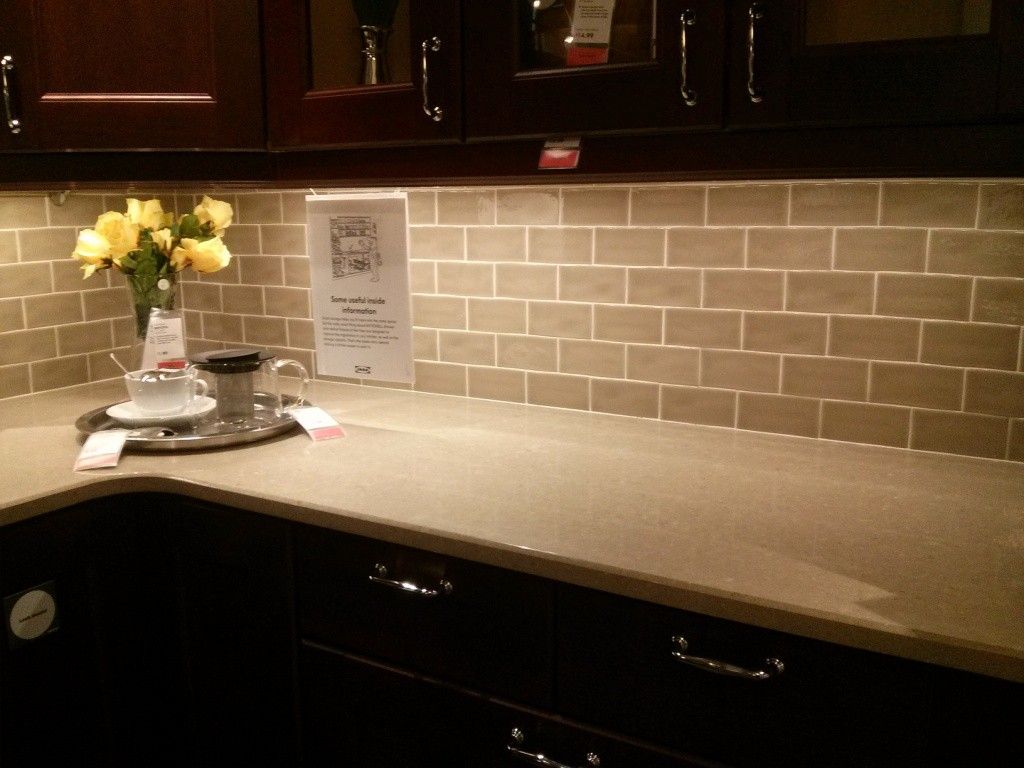 2. Experimenting with Colors
The kitchen backsplash is one of the best ways to introduce some color in your kitchen. Teal, yellow, peacock green are some basic yet loud color choices that blend in well into your space.
Most people get stuck with white or black for their backsplash but a splash of color in your kitchen will only add to the character of your home.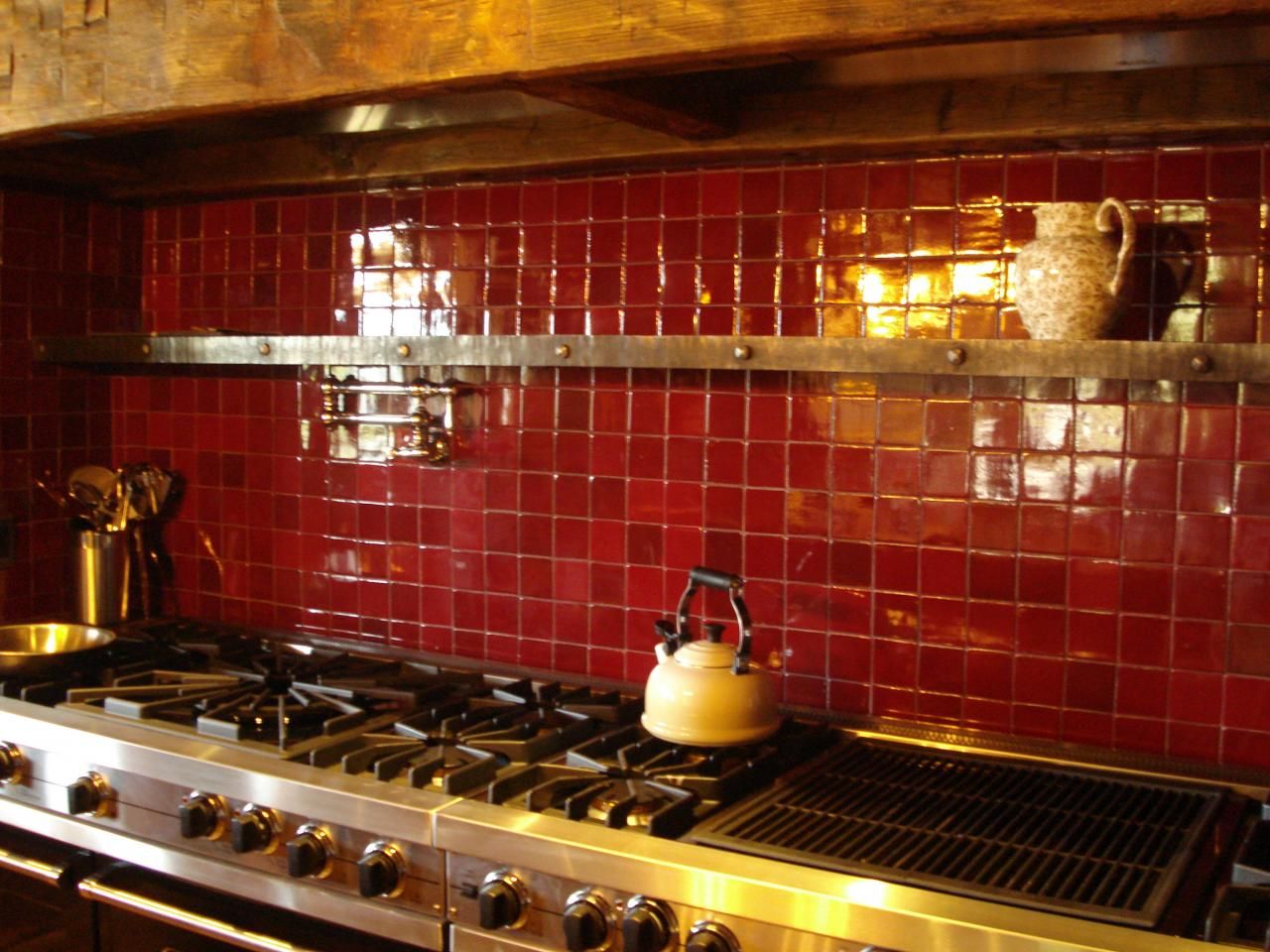 3. Going Boho
Going boho is perfect for those who want to add some quirk to their kitchen but want to do so in a stylish way too. Boho tiles are dime a dozen and often come with the most attractive and eye-catching designs.
Whether you have a rustic-themed kitchen or you want to add a colorful break in a muted kitchen plan, boho backsplashes are one of the best design choices to make.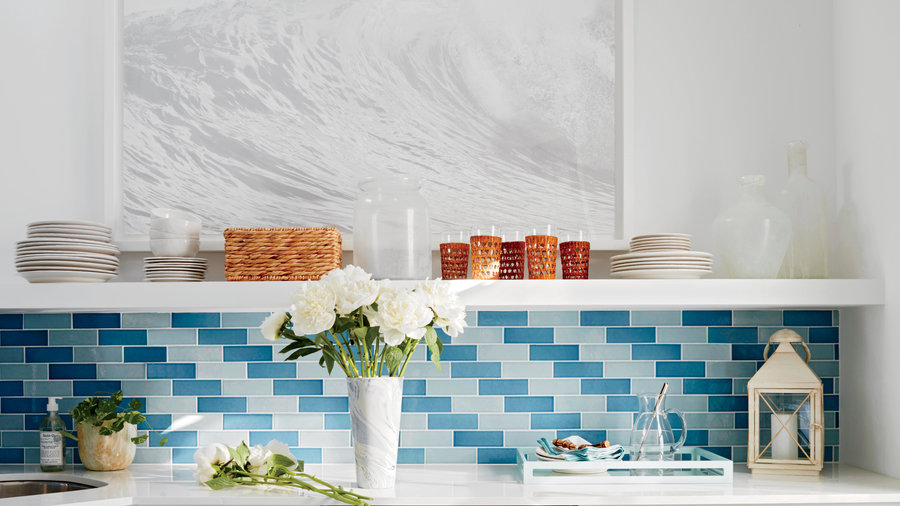 4. Going Retro
The beauty of the old world charm is undeniable, and a good way to introduce it in your kitchen is to go with square tiles. This style branches out from the classic subway tile design but it is just as timeless. You can almost never go wrong with a square tile backsplash as it is unintrusive, adds detail and makes your kitchen design complete.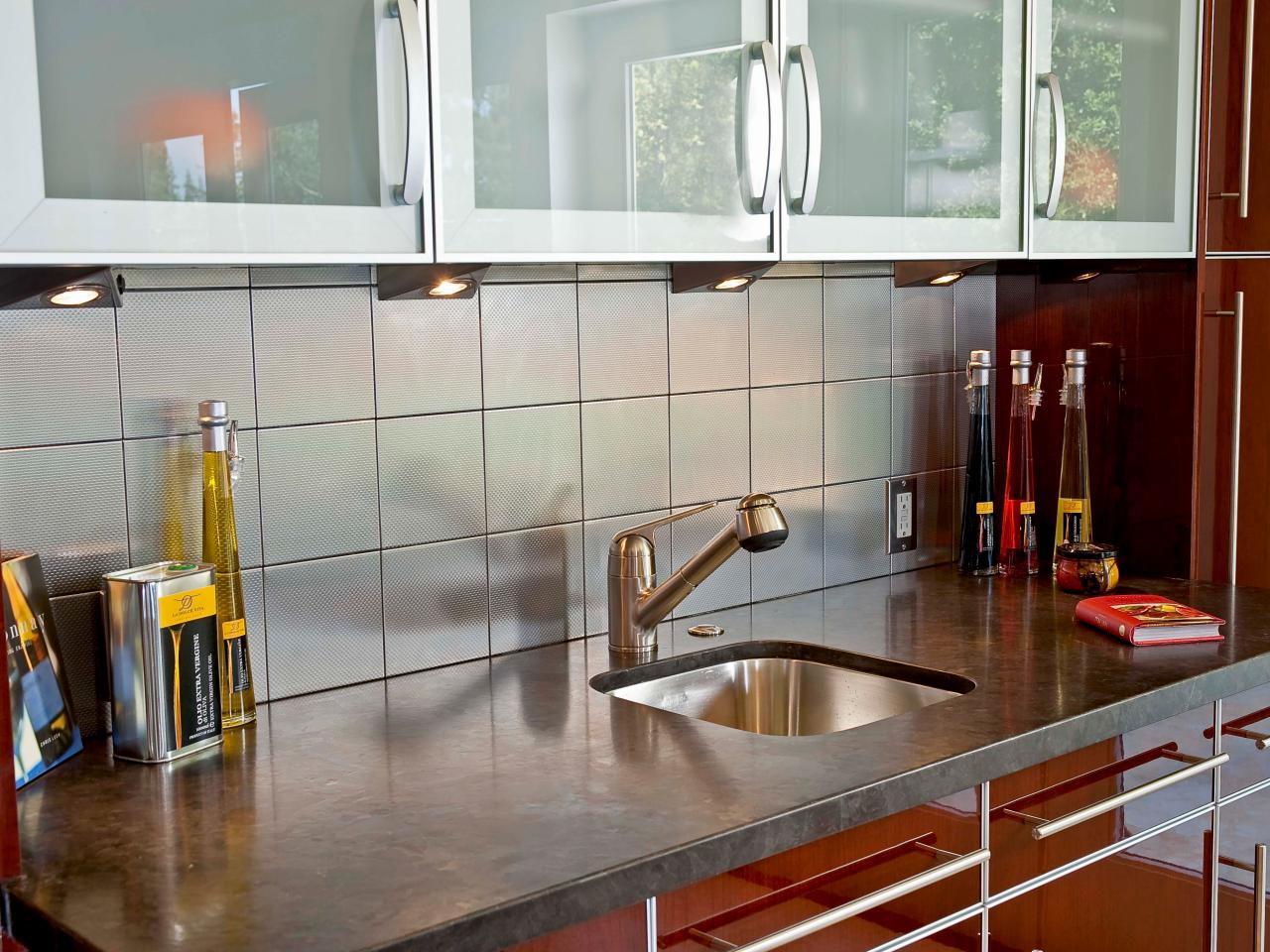 Choosing the Right Tiles
Have fun while choosing your tiles. You should take your time studying the materials & mapping out color schemes before you pick a particular one too. Remember, your personal style and personality while making the design and material choices for your kitchen backsplash, just like with other things in the house. In fact, these backsplash tiles and design ideas are a good starting point to design a new kitchen and turn over a new leaf as well.
Read: How to Finance Your Kitchen Remodel Easily