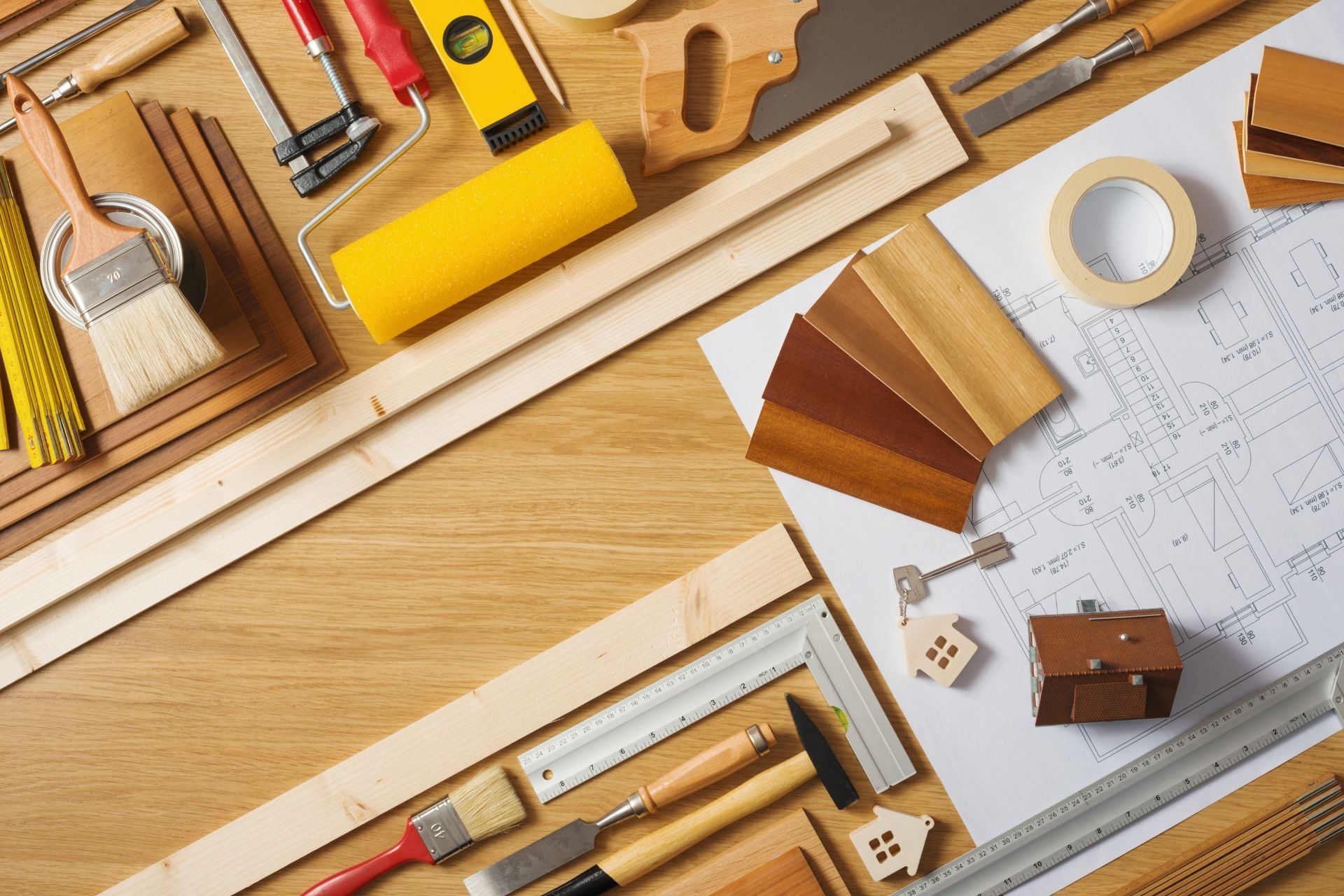 Is Summer Really the Best Time for All Home Remodeling Projects?
Well, generally speaking, what's right for me, will definitely not be right for any other person. Though home remodeling projects can help anyone looking for a change in their home.
What we mean by that is that a home remodeling project requires a tremendous amount of investment and commitment — and should ideally be done at a time when you have the time to fully monitor the work. That being said, different people have different priorities. For some, convenience matters more, for some cash matters more. Then there are others who can only consider a remodel when their children are off to camp. You get it, right?
Now, having said that, there are definitely some perks of picking the right time of the year for a home improvement project. So basically, rather than being led by the popular opinion that summer and the spring are the best times to update your house, why not do it room by room?
Basically, you can spread out the home makeover over the year. That means some projects that you may think are best taken up in summers may cost you much less in the offseason. To make your lives easier, we have listed down the top home updates and the best times to do those.
1. Renovating the Bathroom
We are sure you know that bathroom remodeling can substantially increase your home's value. But did you know that the summer is the busiest time for bathroom remodeling companies? A preference for fall usually follows this.
But here's something out of the ordinary:  Consider remodeling your bathroom in the winters. Most design contractors are free from their projects during this time, and this also happens to be an off-season. It means that your project gets all the attention it needs, besides you having a bargaining chip for a better quotation.
Different aspects like the bathroom flooring, installing new tiles, fixtures, and the likes will be finished faster too when the contractor is not that busy with other projects. That is, of course, besides saving you huge bucks. There's a chance that kitchen and bathroom supply stores will also be having discounts during this time as people generally shop for these in summers too. You can even get a steal on some luxe fixtures if you are lucky!
Personally speaking, we love the idea of redoing a kitchen during summers. The weather is favorable with bright sunny days, and you get a lot of natural light in the kitchen for the work. It's also easier to find accurate matches for the countertops, walls, flooring, and the cabinets in the natural light. What we mean is that you'll be able to see how your countertop looks in natural light as opposed to how it looks in the showroom.
And you have to consider other things too. Surely, kitchen remodeling will result in the closing down of your kitchen for several weeks. But why not use the time for some good outdoor grilling?  After all, it can get tiring to eat out all the time. At least, you'll have an excuse to have company over for some BBQ sessions if you do the remodel in the summers. Besides, the children won't have school to attend — so you can also schedule a vacation to avoid the remodeling inconvenience. By the time you get back, your kitchen will be as good as new and ready to use. 
But hey, because there are these great benefits, expect contractors to be busy around this time too. In that case, if you are flexible enough, you can even renovate your kitchen in the winter.
Winters are a slow season for the contractors, and you are sure to find many special offers as a result. In any case, kitchen remodeling is an indoor job, so you can go ahead and choose any time of the year that's best for you.
3. Renovating the Bedroom
 Bedroom redos are comparatively less complicated and are loads of fun too. Basically, the crucial parts are choosing a color scheme, paints, flooring, and window treatments for the interior decor.
Did you know that bedroom remodels are great at bringing positive returns on your investment too?  Whether you want to expand your home by adding an extra bedroom or turn your existing bedroom into a master bedroom, the choice of the right time will largely depend upon your convenience and budget. 
Get your windows treated in the spring, though. It helps to get the window treatments done before the onset of summers to avoid having your home blistering in the summer heat. Flooring is best done in fall because winters and summers can be hard on your hardwood flooring. Wood generally contracts in the winters and expands in the summers — so fall is perfect for it.
Also, if you live in a humid climate, it can be super risky installing hardwood or any other organic material in the spring or the summer season. Another important aspect is that the kids will be out to school in the fall season, which is a perfect time to have the flooring installed without any fear of moving distractions!
It doesn't matter whether you are redoing your basement to sell your house or to add footage. What's important here is the time you pick to do this project.
Since the right contractors are hard to come by in the busy seasons like the spring and the summers, it makes sense to wait for your project till the fall. Weather conditions don't affect indoor projects. So, it means that it's fine to carry the job through the cool autumn months too. Since fall is a slow season for the contractors, you may be able to tweak the prices too.
5. Exterior Painting
August should be the best time to take up exterior painting. The task is best performed when there are the least temperature fluctuations between day and night. Consider hiring a professional for the best results. A well-painted home is a big lure for prospective buyers.
6. Renovating the Backyard
If you want to save some bucks and time, avoid renovating your backyard in the wet weather. Besides, if you'd like to incorporate decks in your backyard, consider doing it in late fall or early spring. Why not be ready to enjoy the deck before summers? Don't forget to check out the availability of the contractors well in time, though.
In the end, keep in mind that the best time to remodel is when the project has been carefully and thoroughly thought out.