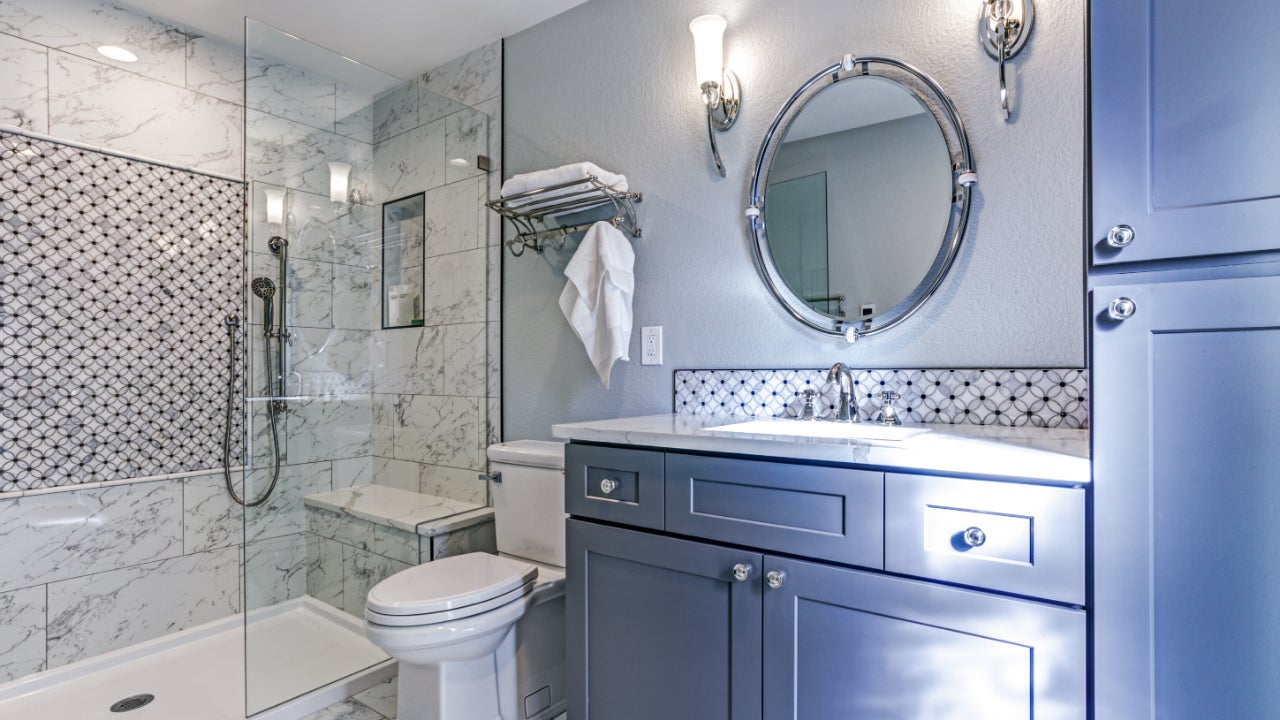 Easy Ways to Finance a Bathroom Remodel Even With a Low Credit Score
Bathroom renovation can be super daunting. Simply because the decision to remodel the bathroom is a huge commitment.
A host of factors like cost, contractors, design, resources, etc. need to be taken into consideration before you even start. This is the very reason that you need to map every step carefully, so as to not make costly mistakes in the process.
On the other hand, the number of houses that go for bathroom remodels increases each year. New trends mean that bathrooms have to keep reinventing themselves to stay contemporary.
In fact, bathrooms today have ceased to be just a space to bathe. Think about it. How many times do we hear about people who go to resorts that have huge tubs or a fantastic outdoor shower…just for the heck of it? Bathrooms have now evolved into spaces to relax, rather than just maintain personal hygiene. And it makes complete sense too — where else can you get complete privacy and soak into the aroma of scented candles whenever you want?
But the thing is that achieving a cozy environment does come at a price. But considering that a bathroom remodeling is a lucrative investment in terms of returns, it's a win-win situation. In fact, you are able to recoup most of the costs when you sell the house — that is after spending many blissful years using it for yourself.
Related: Government Programs that Pay You to Renovate Your Home
What are the Costs of a Bathroom Remodel?
As per the statistics, homeowners in America typically spend about $125 per square feet on bathroom remodeling. As per the data procured from the National Kitchen and Bath Association, the average cost of remodeling a bathroom is around $11,364 plus 20% for the labor costs.
But the averages don't always speak the truth for your bathroom. The price varies based on not only what you choose, but also on the size of the space itself. For instance, the cost of remodeling a small bathroom generally costs anywhere between $2,500 to $6,000. On the other hand, a mid-range remodeling will run anywhere between $6,000 to $15,000. On the extreme end, for a high-end bathroom, you can expect to pay up to $62000.
Now, we completely understand that the first thought in your mind might be, "Where on the earth am I going to arrange this money from?". Because let's face it, most of us don't have that kind of money just lying around.
However, things are not as dismal as they seem on the surface level. There are a number of financing options available that you can use to gift yourself the luxury of a cozy bathroom.
Given below is the list of available options that will help you see your project through. We recommend picking the one that meets your requirements the best.
Secured Financing Options
These require a collateral and are generally offered by a bank. In this case, the collateral is almost always your house.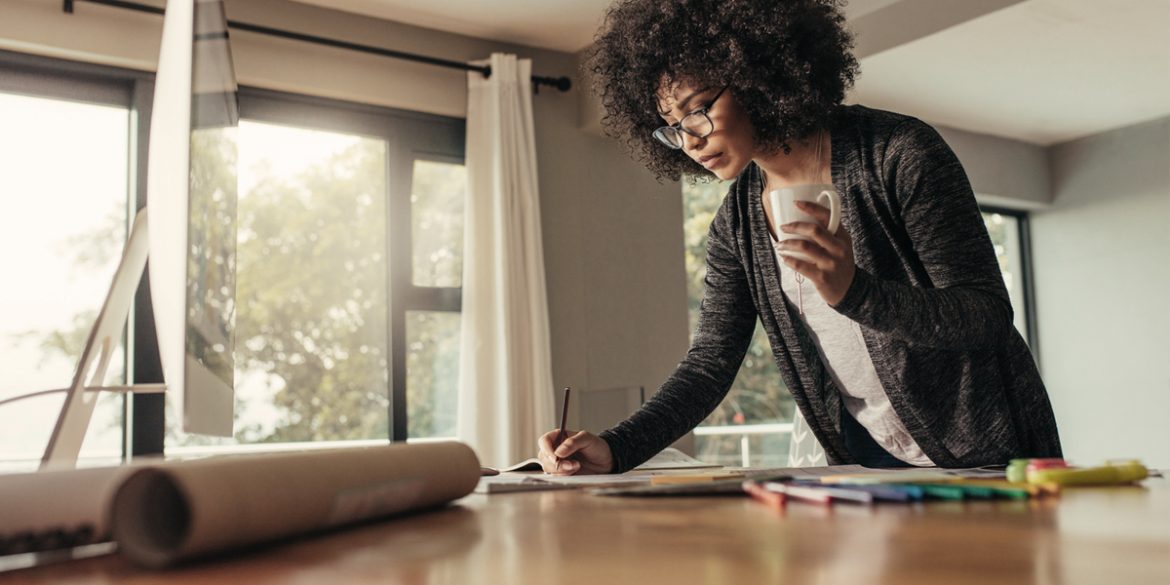 1. Home Equity Loans
Home equity loans let you borrow against the equity in your current home.
Under this scheme, you get the entire loan in one go which you can pay off in 15 to 30 years. Additionally, since the interest rates are usually fixed, it makes it easier to budget the monthly payments.
Just keep in mind that the home equity loan payment will be in addition to your usual mortgage payment. It is basically like taking another loan on your house. We recommend going for this ONLY if you can manage both payments simultaneously.
2. Home Equity Lines of Credit (HELOC)
HELOC is another option for those homeowners who want to borrow money for home improvement projects or to refinance the loan.
A HELOC sounds like a second mortgage but functions like a credit card. These are essentially credit lines that use your home as collateral against default. Basically, you are given an abundant line of credit, from which you can borrow up to 80% of the value of your house.
Thereafter, you are charged an interest only on the amount that you use. You have the option to draw money as per your needs. This can be an asset; especially if your project spans a few months and includes a lot of structural changes.
Be mindful that while some schemes offer a minimum withdrawal, others may offer a checkbook or credit card access without a maximum limit. However, in both, there are no closing costs. Additionally, interest rates are adjustable and are tied to the prime rate of your house.
Are Secured Home Remodel Financing Options Right for You?
As you know, you need to have sufficient equity with both the available options. Here, home equity can be understood as the difference between the value of your home and the current outstanding mortgage debt.
Considering that bathroom remodeling adds to the value of your property —  the higher your home equity, the more feasible it is to resort to this lending option.
Just keep in mind that both financing options require you to have a minimum of 15% to 20% equity in your home to qualify for the loan. New homeowners, as a result, cannot avail these benefits.
Another factor to consider is that although these loans have comparatively lower interest rates; yet, they use your house to secure the collateral. So there's a considerable risk. We suggest that unless you are very sure that you can repay the amount, it is better to refrain from using these options.
Unsecured Loans
 These are also offered by a bank but don't necessarily require a collateral. If you are a new homeowner, these can be worth exploring.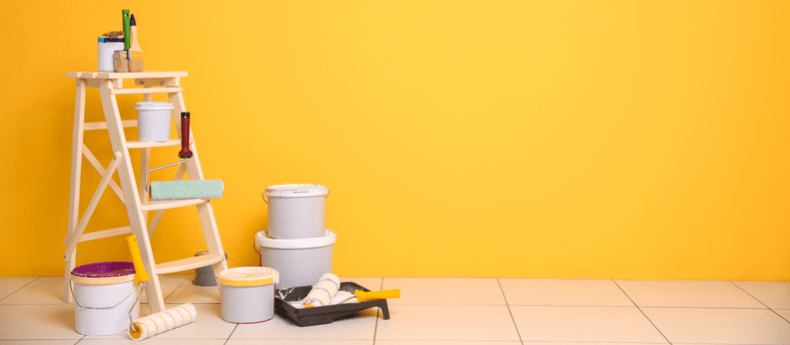 1. Personal loans
These loans have completely gripped the market lately. They come with a number of attractive prospects.
For one, they can be availed instantly. This comes exceptionally handy when you are in immediate need of financing. Imagine if your sink is severely damaged, shower broken…and you immediately need a solution. This can be your savior in this case.
Another benefit of these loans is that homeowners with poor credit scores also stand a fair chance of availing this option. This is because there are plenty of players in the finance market who offer loans to diverse credit brackets.
2. Credit Cards
While there are many options on the list, nothing can be as quick as using your credit card to finance your remodeling project.
Many credit cards also offer 0% interest for certain amounts within promotional periods. If you can afford to pay off the loan during the course of a few months, this can be the best finance option for you.
On the other hand, unless you are sure you can pay off within this time frame, this option can be very risky. Considering that the average APR touches 16%, it adds up to the interest rate speedily; making it a highly unreliable financing option to resort to.
Other Financing Options
These are generally obtained from sources other than the bank and do not require a collateral.
1. Store & Company Financing
This is another trend that has picked up well lately. With the growing interest in home improvement projects, there has been a simultaneous rise of options in the online financial market to meet the cost of such projects.
A considerable number of home improvement stores and companies offer lines of credit for renovation projects.
To determine if this is the right option for you, you are advised to go through the terms and conditions thoroughly. It is always wise to get a clear idea of your monthly payments and the total interest you will be paying over time. This will help you to gauge the feasibility of the loan.
Here too, your credit score will play a major role in determining the total affordability of the loan in terms of both monthly payments and the interest to be paid.
It may interest you to know that if you improve your credit score over a period of time, it will save you enough money over the course of your loan. Basically, if you can stall your project for a few months and work upon improving your credit score, you stand to gain significantly.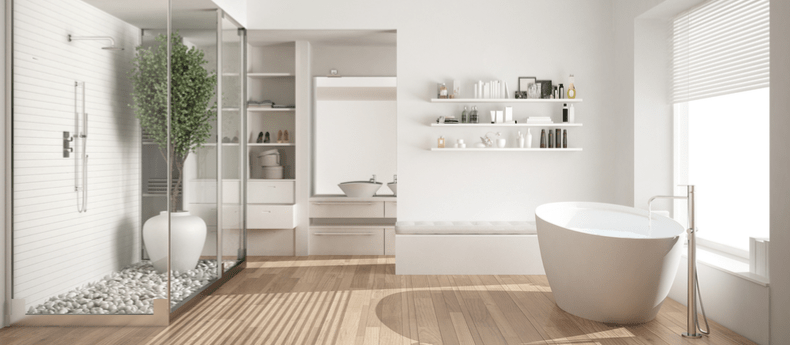 2. FHA 203(K) Mortgages
These are essentially mortgage refinance loans. These FHA-insured loans enable you to refinance your first mortgage and combine it with the estimated cost of remodeling into a new mortgage.
The loan is fixed on the basis of the value of your home after it has been remodeled, rather than before. This is because the cost of your home after remodeling is bound to scale high, it assumes you will have greater equity. This opens up your chances of procuring a bigger amount as a loan.
The only problem is that under this particular scheme is that loan limits vary from county to county and are normally quite low. If you are lucky enough to find one, the usual term of a loan under FHA (K) Mortgages is 30 years.
3. Energy Efficient Mortgages (EEMs)
An Energy Efficient Mortgage (EEM) is basically a mortgage that credits your home's energy efficiency in the mortgage itself.
EEMs give borrowers the chance to finance energy-saving measures as part of a single mortgage. It also increases the debt-to-income qualifying ratios on loans; enabling borrowers to qualify for a larger loan amount. It also saves them money in terms of electricity bills over the years.
To qualify for this loan, you need to have a home energy rater conduct a home energy rating before the loan is approved.
Determining Which Financing Option is Best for You
Bathroom remodeling is a serious affair and needs to be approached with a similar perspective.
Though a host of options are available for making your bathroom remodeling process easy, yet it is advised to consider the immediate and long term financial implications of each option. In short, it depends entirely on you. For instance, if you are just changing the vanity, even credit card can be an option but if you are doing a full-blown makeover, you must consider better financial alternatives.
Last but not the least, no matter which path you decide to trod on, ensure that you can actually afford to repay the loan in the stipulated time period before taking the big step.