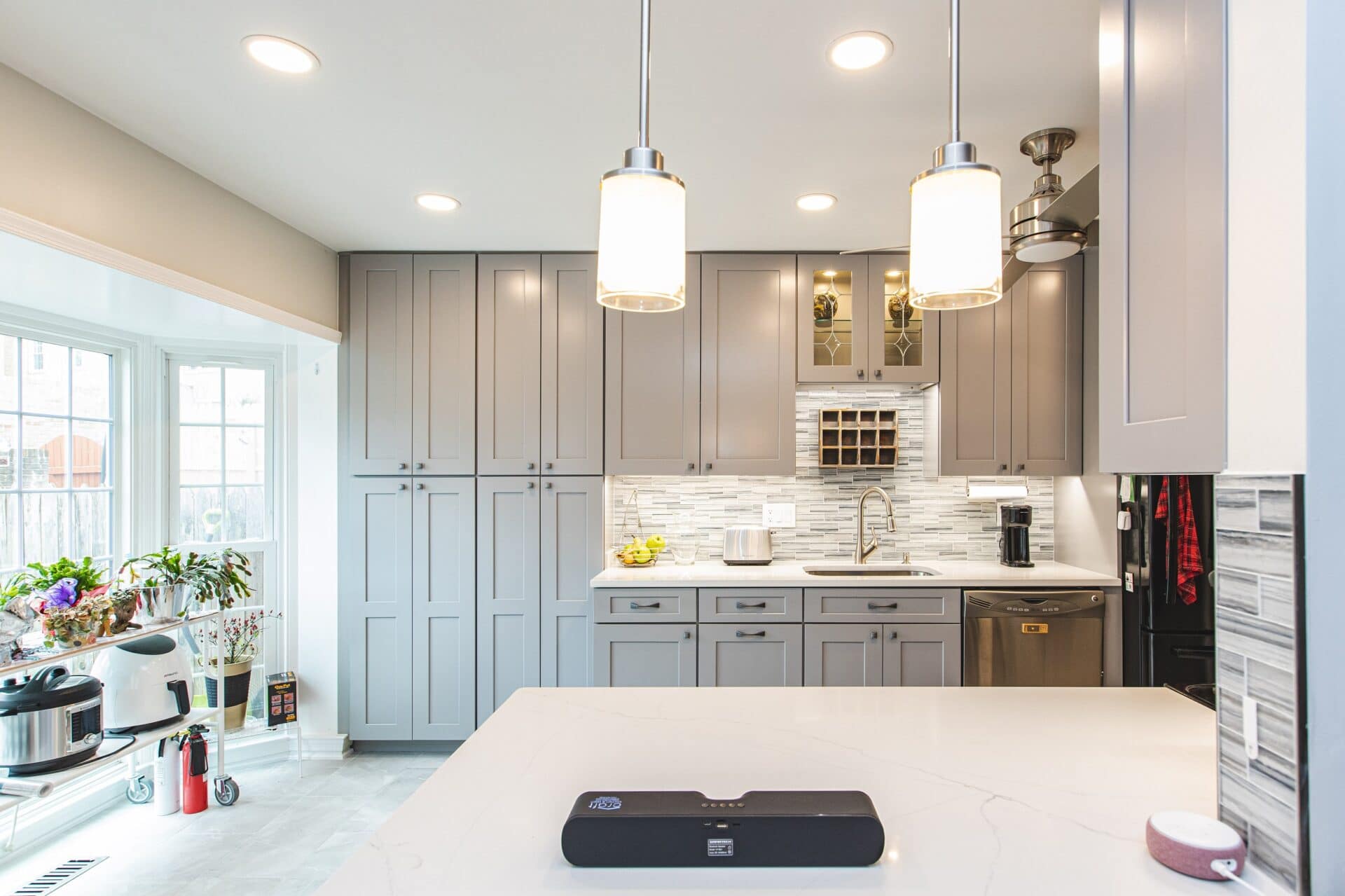 Add Color to Your Kitchen With These Easy Ideas During Your Remodel
There are so many options if you want to add color to your kitchen. Light blue cabinets, midnight blue chairs, and green walls – colors in the kitchen make the space cheerful and trendy. Interestingly, adding color to your kitchen is an easy way to give your kitchen an upgrade on a budget too.
If you spend a lot of time in your kitchen, but the space is unbearable due to the dull and dated surroundings, it's time to rethink the environment and give it a fresh appearance. 
Here are some color schemes for your kitchen, furniture, backsplash, chairs, and appliances for a complete kitchen remodel.
Put in Some Colorful Appliances
Perhaps the easiest way to fill in some vibrant colors in your kitchen is to add colorful appliances. You can find that kitchens have all sorts of appliances that add character to the space. 
Besides, choosing new appliances for the kitchen neither requires any extra construction work nor any DIY effort on your part. But this decorative idea can instantly bring life to your kitchen. Appliances are available in all sorts of colors, so you have numerous options to experiment with as per your kitchen design.
Be Creative With the Backsplash
The kitchen backsplash has always been an element that adds a creative touch to the kitchen environment. But you can also utilize it to make your kitchen vibrant and colorful. This idea requires some DIY efforts on your part, but the result will be worth it. 
The kitchen backsplash constitutes a lot of visual space and therefore acts like a canvas where you can unleash your creativity. Instead of plain tiles, add some colorful tiles that expand the color depth of the environment.
Experiment With the Kitchen Countertop
The kitchen countertop is an essential element that adds not only aesthetic value but also the functionality. If you want to fill colors in your kitchen, you can also experiment with the countertop. 
Although the idea is expensive, it could create an excellent kitchen environment full of positive energy. Worktop comes in various materials and finishes, which offer a plethora of outstanding designs and patterns. 
Further, you can opt for a wooden countertop that would add a rustic touch and bring in the contrast between furniture and backsplash.
Add Colorful Chairs to Liven up the Kitchen 
Same as the kitchen appliances, you can use chairs to add color to your kitchen. If you have a kitchen table or a kitchen island, you can opt for chairs with colorful material. 
Possibilities are endless. For instance, if you have a light-colored kitchen environment, you can add a bit of consistency with bright yellow or midnight blue color chairs. 
You can even go with different colored chairs. The bright colors, all different, bring rhythm to the composition in the blink of an eye.
Cover the Walls With Wallpaper
Against all the odds, you can use wallpaper while redesigning your kitchen. The sheer number of designs and patterns that wallpapers come in is outstanding; therefore, kitchen wallpaper offers you numerous possibilities of a vibrant-looking kitchen environment. 
You just have to choose wallpaper suitable for the kitchen. The best part of covering the kitchen wall with wallpaper is that you can have a gorgeous-looking kitchen with minimal effort and within a few hours.
Paint the Cabinets
Kitchen cabinets cover a larger portion of kitchen space, therefore, comprise a significant visual space too. So, instead of opting for white or gray, paint it with some bright colors, maybe blue or green. 
Not only is it cheap, but it also adds a certain grandeur to your kitchen. Just make sure that you go with colors that pair perfectly with the rest of the space and last long.
Install Bright Color Pendant Lights
While light fixtures are essential to brighten the space, you can even play with the colors of the lighting fixtures to spruce up the space. One idea could be to install bright color pendant lights, perhaps just above the worktop, to liven the environment. 
In addition to being attractive, they illuminate the room with bright warm light—all in all, this kitchen lighting idea is an exquisite yet colorful addition to the kitchen space.
Integrate Plants In the Kitchen
Nothing gives more life to a kitchen environment than a little greenery. Apart from filling the background with a natural glow, it also splashes the colors of nature into the kitchen. 
You can easily include flowers, decorative plants, and herbs in your kitchen. Herbs such as basil can be a decor element and come in handy during meal preparation. 
You can put pots on the counter, create a green wall or install a set of rails where you can hang pots.
Add a Colorful Rug
Often underestimated, rugs can make all the difference in a kitchen environment. They are simple to put yet hold immense aesthetic value. 
A colorful rug with a bohemian chic look that brings a touch of color energizes the kitchen with its warm glowing look. 
Go for a pattern that is a little more eccentric than usual to create an eye-catchy focal point in your kitchen. Place it either at the foot of your sink or under your island to amplify the visuals of the space.
Add a Bouquet of Fresh Flowers
Here is a simple yet effective idea to bring a refreshing look to your kitchen and fill it with colors of nature. Add a bouquet of fresh flowers to your kitchen. 
Pretty and fragrant, fresh flowers will beautify your space in a snap. Another great thing about this idea is that you can change colors in your kitchen depending upon the mood. 
If you have a kitchen with neutral color, a beautiful bouquet or a simple orchid will go perfectly with the environment.
Highlight Window Frames with Colors
Another simple trick to add color to your kitchen is to paint the window frames with bright colors. Smaller details make a bigger impact; that's why this idea works so well. 
Unique and creative, the window's reprinted frames instantly catch attention and offer a real highlight to the room.