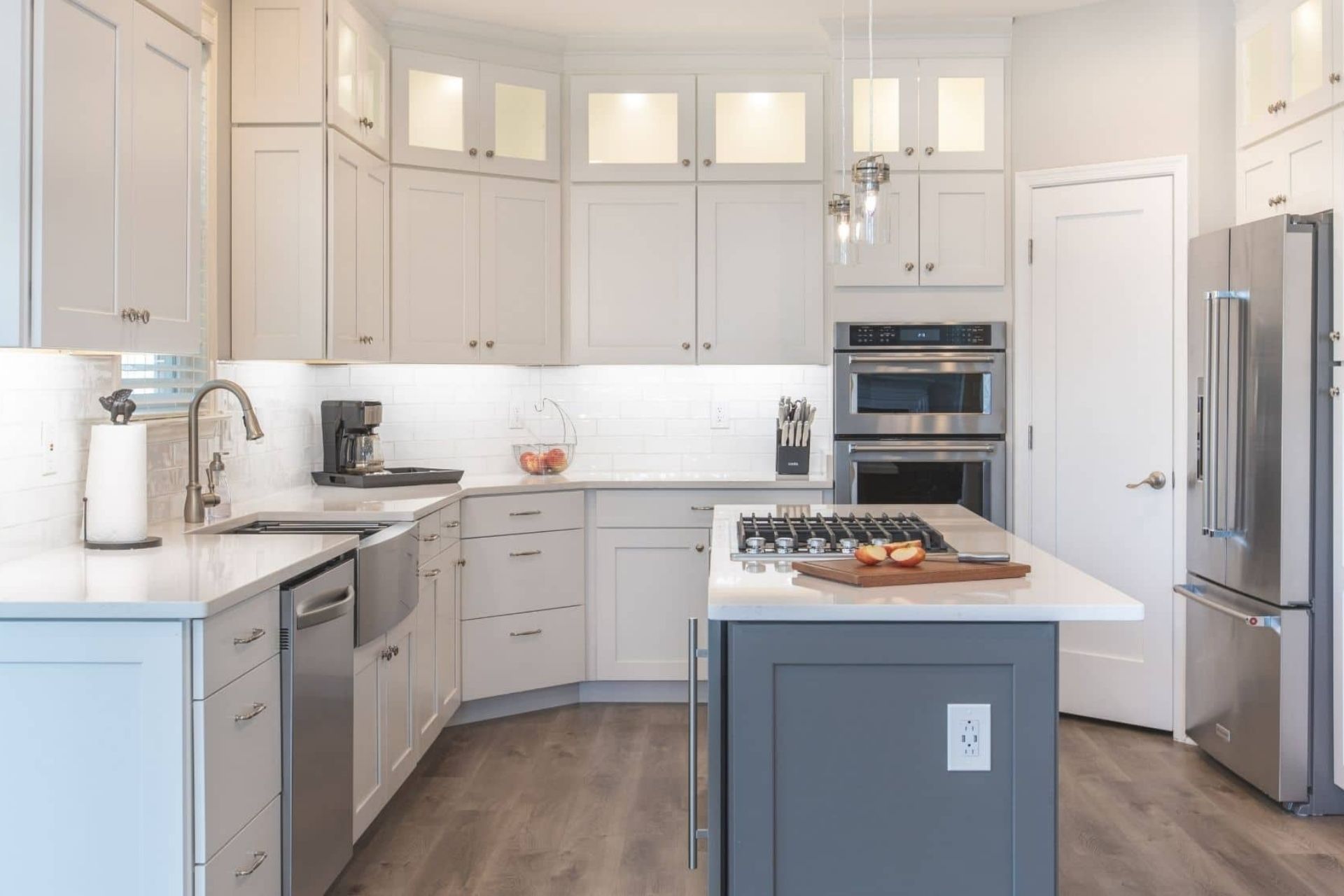 What Is The Length of Kitchen Remodeling in Chantilly? Experts Reveal!
A kitchen remodel is an extensive process and an expensive one too. Hence, it's essential to know about the length of kitchen remodeling in Chantilly before you begin.
The length of kitchen remodeling in Chantilly can go upto 5-6 weeks and more depending on the project's scope. 
How Long Will My Kitchen Renovation Take?
The length of kitchen remodeling in Chantilly is determined by the project's complexity, the supply of resources, and the design parameters.
Similarly, functions replace existing stuff in the same arrangement if the kitchen design program is simple. A replacement kitchen is what this is known as. There isn't much in the way of construction or customization. For instance, the typical time to replace a kitchen is 3-4 weeks for a medium-sized kitchen.
Larger kitchen remodeling tasks and wall removals, structural adjustments, and floor plan rearrangement take longer. 5-6 weeks is a reasonable estimate. That's how long it takes to build a custom kitchen.
Will The Remodel Take Longer?
A well-organized kitchen remodeling project follows a set of guidelines. Your project manager draws out a list of tasks that you must do in order.Even with the most meticulously planned renovations, delays can occur, not always due to incompetence or negligence.
A kitchen remodeling project entails a large number of specialized subcontractors and a large number of custom-ordered components. This also makes scheduling difficult and everything is connected in a logical order.
Similarly, it's impossible to avoid minor hiccups. The majority of the time, project management smooths them out so that hiccups, if they arise, aren't a major issue.
Plan It Out
Here's an in-depth view of the length of kitchen remodeling in Chantilly. There are two sections to the project: Phases of Pre-Construction and Construction. 
Design Meetings
            floor plans

            elevations

            furniture plan

            lighting & electrical plan
Selections
            Appliances

            Plumbing fixtures

            Cabinets

            Countertops

            Backsplash

            Light fixtures

            Flooring

            Cabinet Hardware
Construction Drawings
Apply for permits

Order materials (delivery dates align with construction schedule) 
Kitchen Construction Schedule Breakdown
Week 1
Dust & floor protection

Demolition

Straighten & level framing

Plumbing
Electric
Ductwork
A/V wiring
Your construction company will remove existing worktops, cabinets, and flooring, as well as temporarily remove your appliances.
After your kitchen has been emptied, a plumber and electrician will step in to assess the location of your fixtures, appliances, and plugs, among other things. They will design a layout to meet your requirements.
Week 2
Close-in inspections

Install insulation

Insulation inspection

Stock drywall

Install hardwood flooring

Receive and set cabinets
If you want to refinish the floors in your kitchen, you should do so before installing the kitchen cabinets. Your contractors will secure the new floors from damage during the rest of the kitchen remodeling process. The amount of time it takes depends on the size of the room and the type of flooring chosen.
The general contractor will also schedule a day and time for the new cabinetry. Now, based on the number of cabinetry you'll have fitted, it can take up to 5 days for them to be installed.
Week 3
Measure for countertops. 

Interior trim work. 

Countertop fabrication. 

Install Backsplash and Appliances. 

Trim Out Electric and Plumbing.
For countertop creation, you'll use a custom pattern. The procedure often happens after the bottom cabinets have been fitted (particularly for granite or quartz countertops). Usually, the countertops are made after the template has been designed.
After you've installed the cabinets, the contractor will take care of the plumbing, backsplash, and appliances, ensuring that everything is in working order.
Week 4 & 5
Painting

Finish Hardwood Flooring 

Professional Cleaning 

Final Touches
Similarly, painting and wall treatments are used at various stages of the kitchen renovation.
On the other hand, you can complete the final touches in a short period of time easily