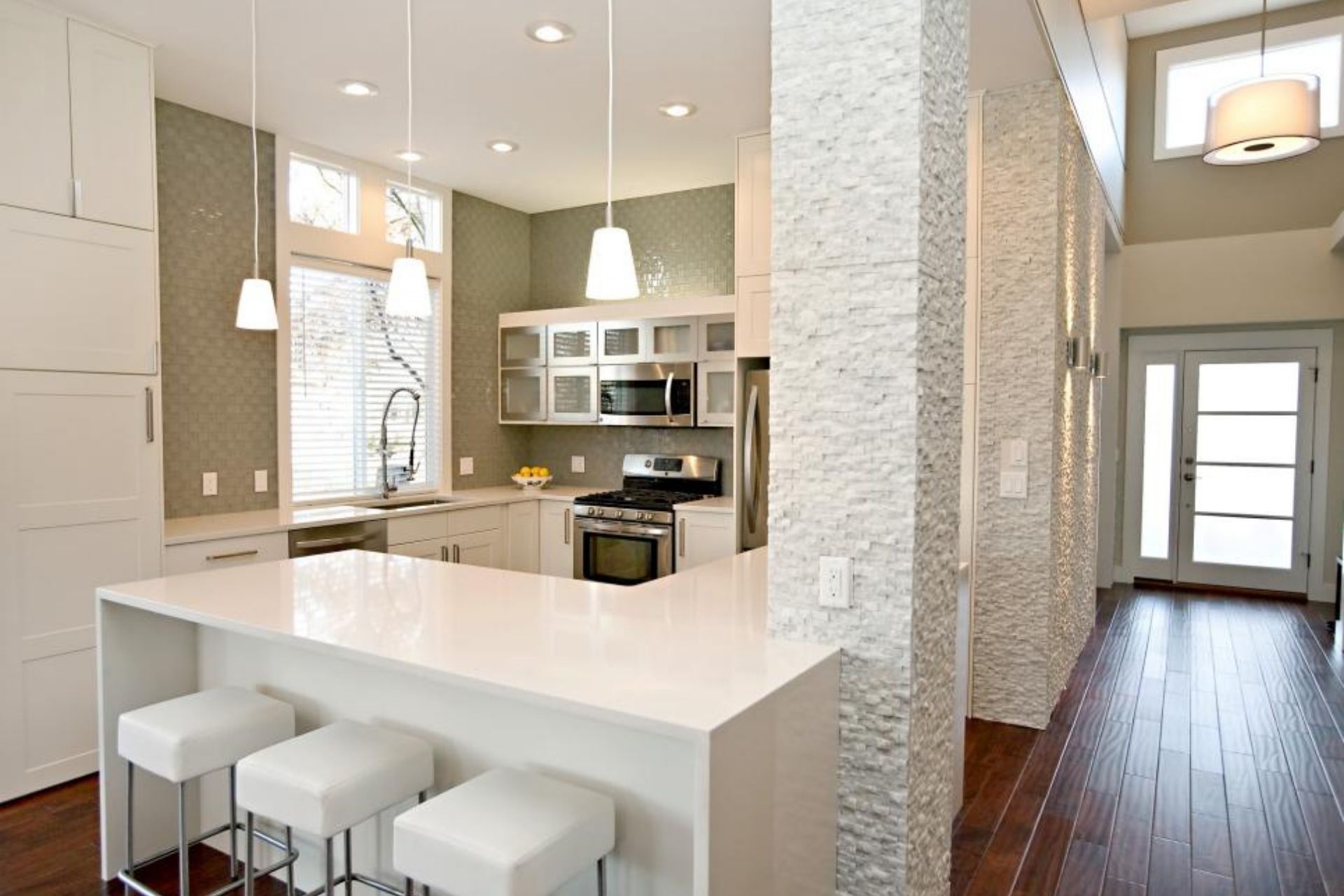 Everything You Need to Know About Kitchen Conversion
If you are thinking about renovating your kitchen, then think of Craft Kitchen and Bath. They have ways of improving your kitchen's design, functionality, as well as atmosphere. They also consider Convenience and energy efficacy while planning a kitchen conversion plan. Remodeling your kitchen will refresh your home and make a significant impact. Whether you have been living in your home for years or you have relocated. Like many homeowners, you may have looked all over your kitchen and realized that it would need a new and modernized look.
Plan
A kitchen conversion plan can be costly but will always remain worth. If you are financial, program does not allow a significant piece of equipment or even cabinets replacement does not worry. There are other kitchen conversion ideas that you can use to refresh your kitchen and to give it a perky, new look. Paint Spraying Equipment is one of the best equipment's that can make your kitchen look classy.
Kitchen budget
However, you need to be resourceful when it comes to renovating your kitchen on a budget. It can be very challenging. If you are creative and ready for some work on your part, then you can have your kitchen remodeled into a room that you will enjoy being there all the day. Kitchens are usually one of the places that people need to renovate most. This is because people spend most of their time in their kitchens. Kitchens that have eating areas and tables usually give homework areas for children. It also has bill paying space for parents, cooking, dining lots, game playing, and visiting with family and friends.
It has become vital for homeowners to have their kitchens looking good and fresh because many families are using the kitchen. Kitchen cabinets replacing can be very expensive. This type of project requires hiring qualified cabinet installers. Besides, if you want to give your kitchen cabinets a renewed look, you can use the paint-spraying equipment, and the job will be complete in an hour or two. You can have paint spray in a wide variety of bold colors such as earth tones, soft shades, and twangs. These can give your old kitchen cabinets a new look that will give the impression of fresh and bright. How your kitchen looks to you and your visitors can make a whole difference in the world.
Panting
Although repainting kitchen cabinets with a paint-spraying machine can modernize your kitchen. There are also other painting plans that you can use to make a significant reform and upgrading your kitchens. You can even paint spray the appliance that is old and looks dull but still functions as it should be for a fresh and shiny new appearance. A paint sprayer can get the job done and in a short time, regardless your choice of the colors. Whether it is all black, all white or even bold and classy modern colors to match your design theme.
A paint sprayer will get all your kitchen tables, wooden or metal barstools, kitchen chairs, as well as walls, have a new coat of paint. When you use a paint sprayer, you complete the job much sooner as opposed to using a roller and brush. With this equipment, you will enjoy your project just like in bathroom remodeling career. Besides, it will alter the price range choice. Depending on how much your painting plan project needs. You can choose to do now or in the future, get help according to the size and quality of a paint sprayer you should spend.
It is, important to get help from those with experience in kitchen Conversion. This will make everything smooth and comfortable for you.