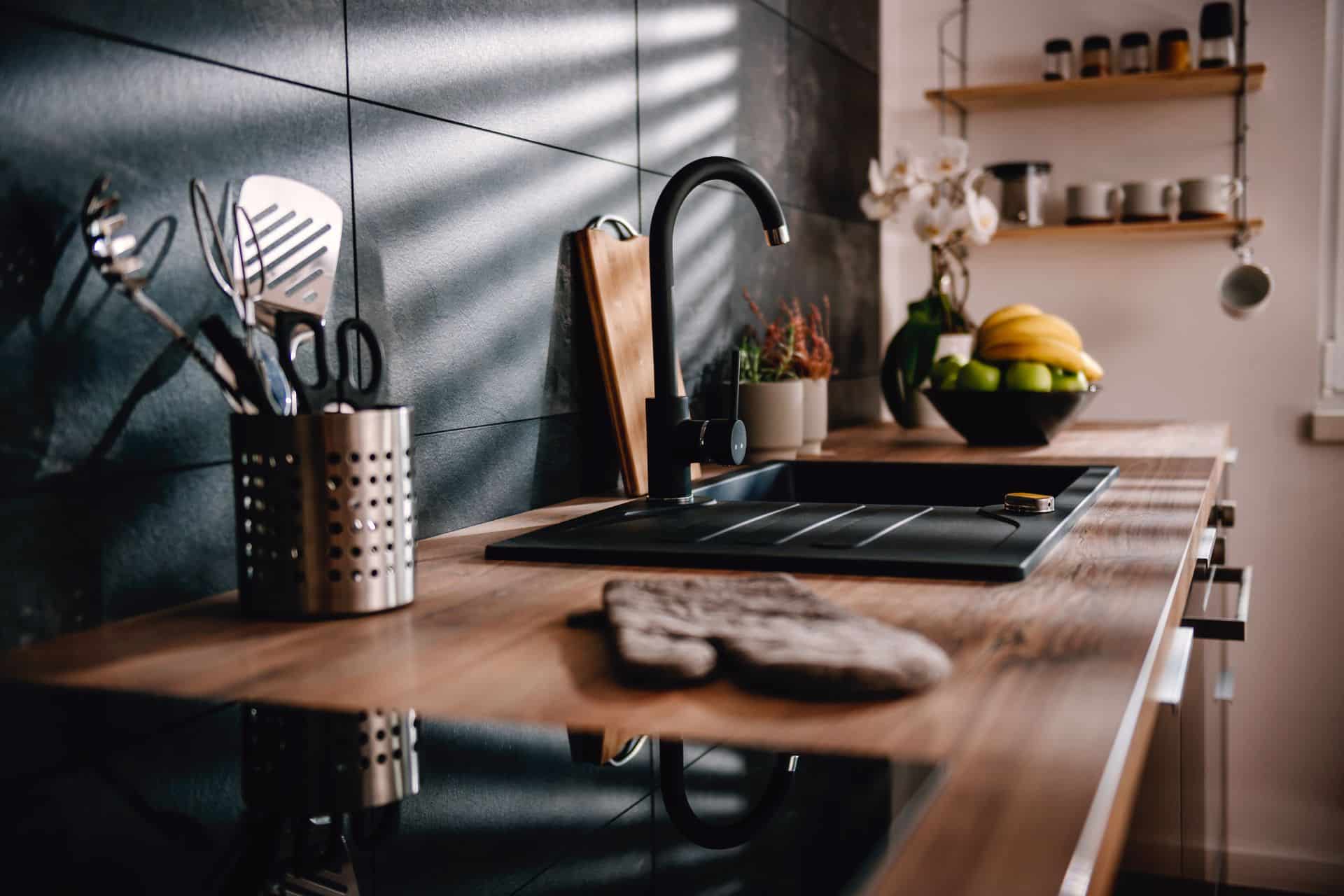 Black Kitchen Faucet: The Ultimate Guide to a Stylish Kitchen
The black kitchen faucet has emerged as one of the most sought-after trends in modern home design. Combining functionality with aesthetic appeal, these faucets provide an excellent way to elevate the look of your kitchen. Let's delve deep into the world of black faucets and explore various styles, installation methods, and reviews.
Introduction to the Black Kitchen Faucet
A black kitchen faucet doesn't just serve as a functional component; it's an expression of style and a statement of sophistication. Whether you opt for a matte black finish or a glossy one, this hue instantly adds a touch of elegance to any space.
Examples to consider:
Black kitchen faucet with sprayer: This is perfect for those who multitask in the kitchen, allowing easy rinsing of dishes.

Matte black kitchen faucet: A sleek, modern choice that resists fingerprints and water spots.
Pros and Cons of Black Kitchen Faucets
Every design choice has its strengths and drawbacks. Let's explore the advantages and potential concerns associated with black kitchen faucets.
Pros:
Aesthetic Appeal: Black faucets can act as a bold statement piece, providing a stark contrast, especially in lighter kitchens.

Versatility: Black is a neutral color that pairs well with various styles, whether modern, industrial, or vintage.

Less Visible Stains: Black faucets tend to hide water spots, fingerprints, and minor stains better than their chrome or stainless-steel counterparts.

Durability: Many black faucets are designed with finishes that resist corrosion and tarnishing, ensuring longevity.

Variety: With the increasing popularity, there's a vast range of black faucet styles and features available, catering to every need.
Cons:
Price: Due to their popularity and unique finishes, black faucets can sometimes be pricier than traditional options.

Potential for Visible Scratches: Scratches can be more evident on a black surface, especially if the underlying material is lighter.

Maintenance: While they hide minor stains, black faucets might require regular wiping to maintain a consistent shine.

Limited Traditional Designs: While there's a plethora of modern designs, finding traditional styles in black can be a tad challenging.

Fading Concerns: Though quality faucets resist fading, cheaper options might lose their rich black hue over time, especially when exposed to sunlight.
Styles and Types
As you dive into the world of black faucets, you'll find a multitude of designs and functionalities tailored to every need:
Black pull-down kitchen faucet: Ideal for deep sinks and filling large pots.

Black stainless steel kitchen faucet: Combines the durability of stainless steel with the elegance of black.

Wall-mounted black kitchen faucet: Frees up counter space and offers a unique look.

Black touchless kitchen faucet: Combine modern technology with style, offering hands-free operation.

Single-handle black kitchen faucet: Streamlined and simple for quick temperature adjustments.

Antique black kitchen faucet: Brings a touch of nostalgia to modern kitchens.

Modern black kitchen faucet: Minimalistic and contemporary designs for the modern home.

Industrial black kitchen faucet: Robust and functional, often with a spring coil design.

Vintage black kitchen faucet: Perfect for homes that embrace retro aesthetics.

Black kitchen faucet with soap dispenser: This keeps your sink area clutter-free.

Black kitchen sink and faucet combo: Ensure a seamless match between sink and faucet for a cohesive look.
Reviews and Installation
Okay, the vital part of the process: picking the right black kitchen faucet. Imagine buying something online and then realizing it's not what you expected. Bummer, right? That's why you should always, always check out reviews first. Think of reviews as advice from friends (or friendly strangers). They'll give you the lowdown on what's hot and what's not.
Got your eye on a faucet? Awesome! Before you add to cart, take a peek at what others are saying. Are most of the reviews positive? Do people rave about its durability and style? On the flip side, are there common complaints? Weigh all these before making a decision.
Now, once that shiny new faucet arrives at your doorstep, don't just jump into installing it. Take a moment. Breathe. Grab that black kitchen faucet installation guide that comes with it. It's your best friend for the next few hours. This guide will walk you through the steps, making sure your faucet isn't just for show but works perfectly. Trust the process, and soon, you'll have a stylish and functional faucet, all set up by you!
Conclusion: Embrace the Elegance of a Black Kitchen Faucet
Incorporating a black kitchen faucet is an effortless way to make a style statement in your kitchen. From gooseneck designs like the black gooseneck kitchen faucet to the classic black bridge kitchen faucet, there's a design to fit every taste.
FAQs about Black Kitchen Faucet:
1. How do I maintain a black kitchen faucet?
Regularly wipe it with a soft cloth to avoid water spots and use mild soap for cleaning to maintain its shine.
2. Does the black color fade over time?
Quality black faucets are designed to resist fading. However, prolonged exposure to direct sunlight can cause some wear over time.
3. Is there a difference between matte and glossy finishes?
Yes, matte finishes tend to resist fingerprints and water spots better than glossy finishes, but both provide a sleek appearance.